Words, Photography & Film by: Tim Charody on April 08 2014
"Festival!…..Beer!…. a BEER FESTIVAL!" I thought they were kidding me… "of course I'll come down!".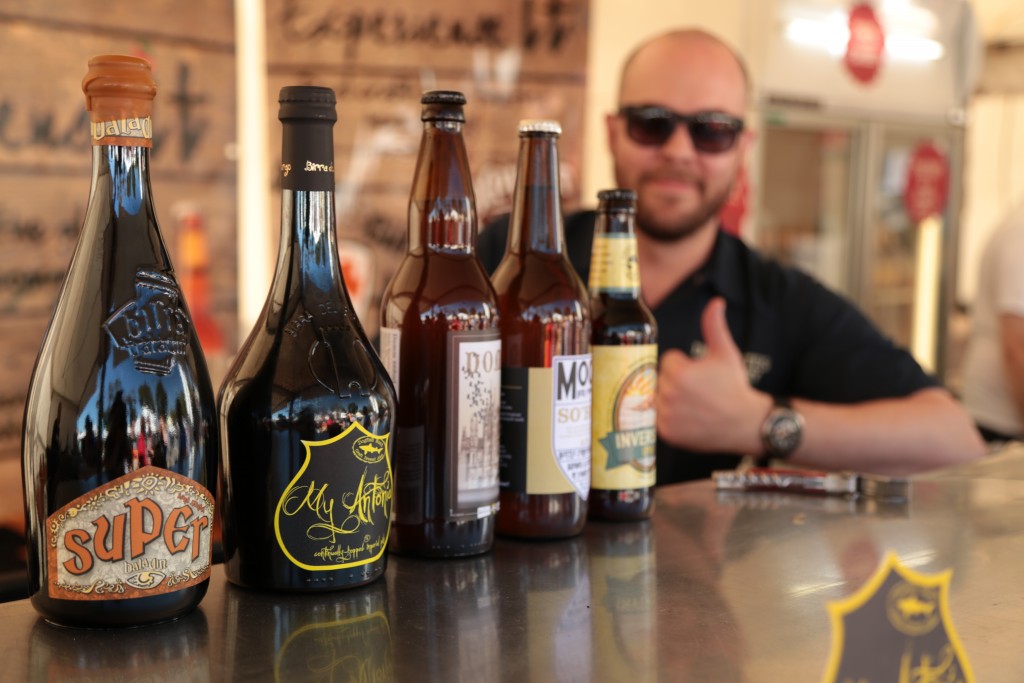 Within 24 hours I had flights booked, packed my bags, and before I knew it I was walking through the gates of the Adelaide Craft Beer Festival with an empty glass in my hand and beer in my sights.
I had arrived over an hour early, but I was excited! (…and my motel room reminded me of a scene from 'psycho' so I was pretty keen to be anywhere but there).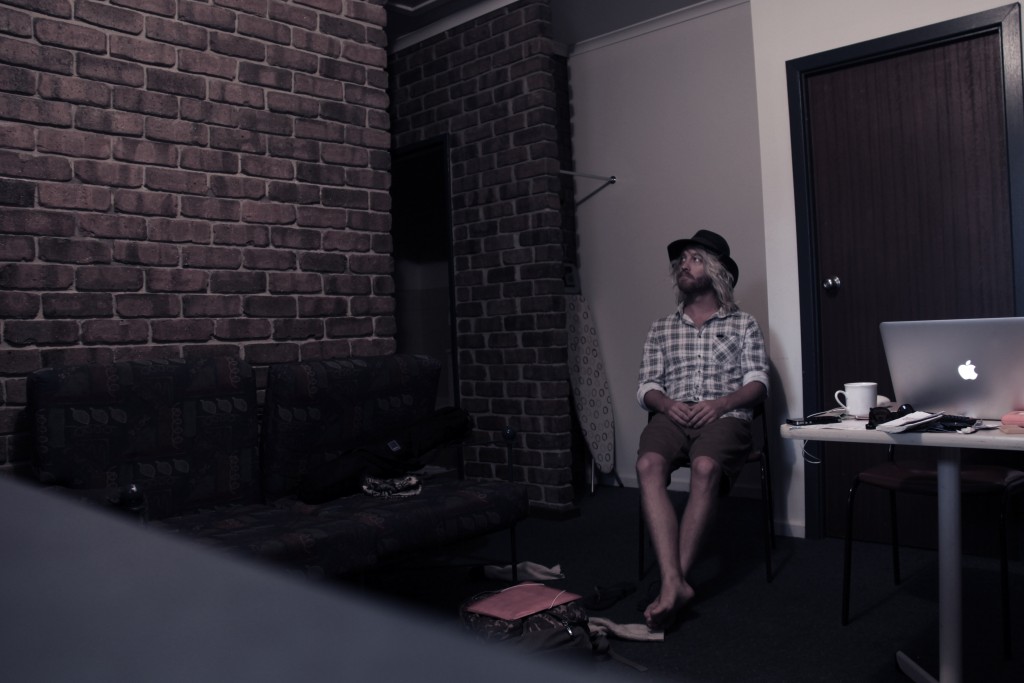 My creepy hotel room.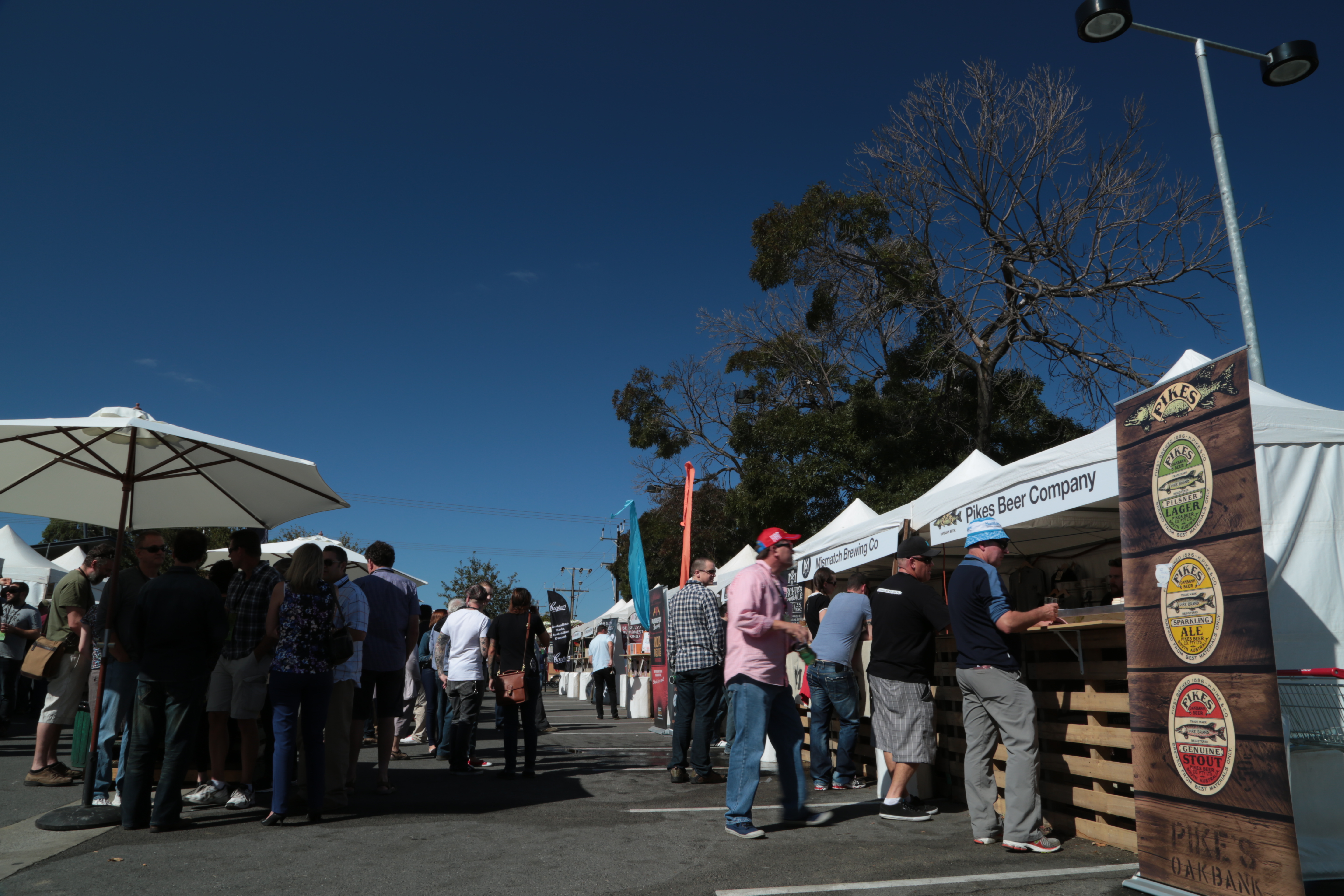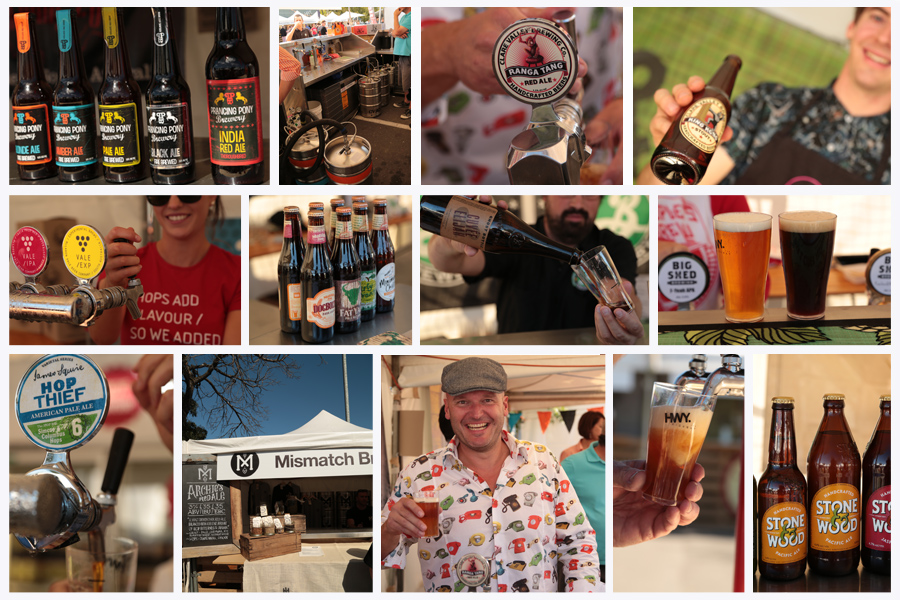 In front of me lay tent after tent crammed with beer kegs and bottles, many of the names I had never even heard of before. With over 60 varieties of beer and cider to choose from, I felt like Tony Abbott at a budgie-smuggler's outlet.
Something caught my eye… could it be? A man riding a mobile bike-bar serving Little Creatures? If this wasn't awesome enough, I soon found out that his name is Michael Jackson (yes ladies and gentlemen, MJ is alive and well. And serving beer from a bike at craft beer festivals around the country!)
Now the big question – where the hell do I start???
Stuff it! I'll go big. Hit me with your IPA-stick brewers! And that brought me to my next dilemma – which IPA to choose from? Just about every stall had an India Pale Ale and/or an American Pale Ale on tap which shows how the Aussie market is developing quite a taste for super-hoppy beers – and I don't blame them in the slightest.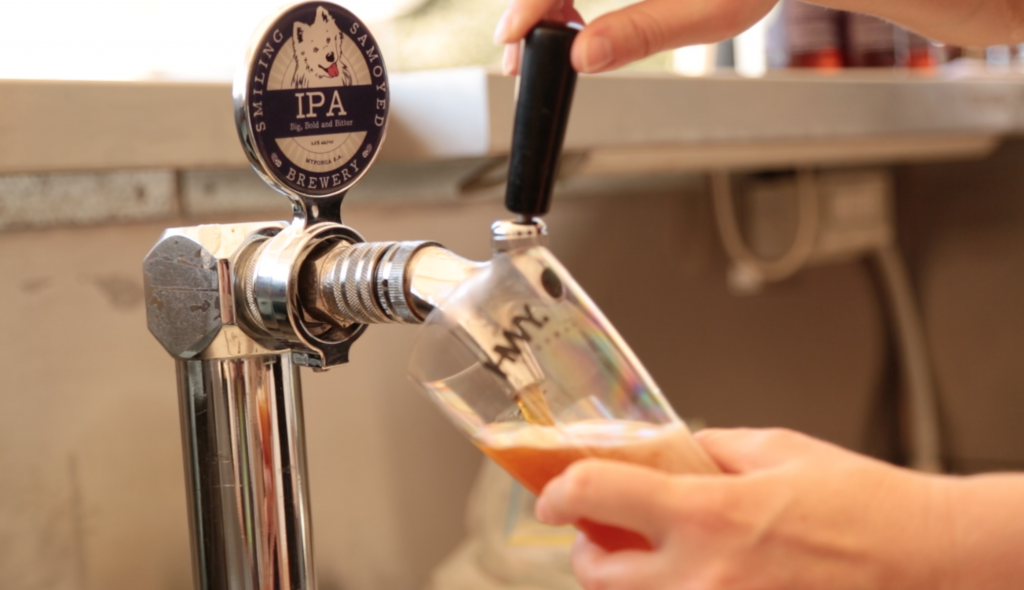 The Smiling Samoyed IPA from the McLaren Vale region was to be my first drop. Being named after a cute and fluffy pooch (that is smiling), I thought, it couldn't possibly be too intense for my first tasting of the day…. and boy was I wrong! The SS IPA was all that is IPA – full-bodied, extremely hoppy, floral and utterly delicious, but I probably should have gone for something a bit lighter and more easy-going first-up, because all I could taste for the next half-hour was hops (not that that's a bad thing.. it's just hard to get a good taste of the lighter beers like Pilsners or Lagers after a rocket-ship like that one.). In fact I learned a lot about what to do/not do when it comes to  beer festivals over the weekend, so as your personal guinea-pig, I've written you a short list.
Beer Festival Do's / Don'ts
1. Do: Start light. Pilsners, Lagers, lighter Pale Ales are a good place to kick the ball from. This way your taste buds don't get too overwhelmed too early. Once you have gone into the world of IPAs, APAs, IIPAS, IIIIIIPAs and basically hop-soups, there's no going back.
2. Don't: Be 'that' guy/girl. Beer festivals are all about appreciation, I didn't see any of "those" guys/girls the entire time I was there. Enjoy your beers but don't end up swinging from the rafters.
3. Do: Grow a Beard. If you can't, then try to grow one. Nothing says "I know craft beer" like a fully-fledged, home-grown neck-warmer.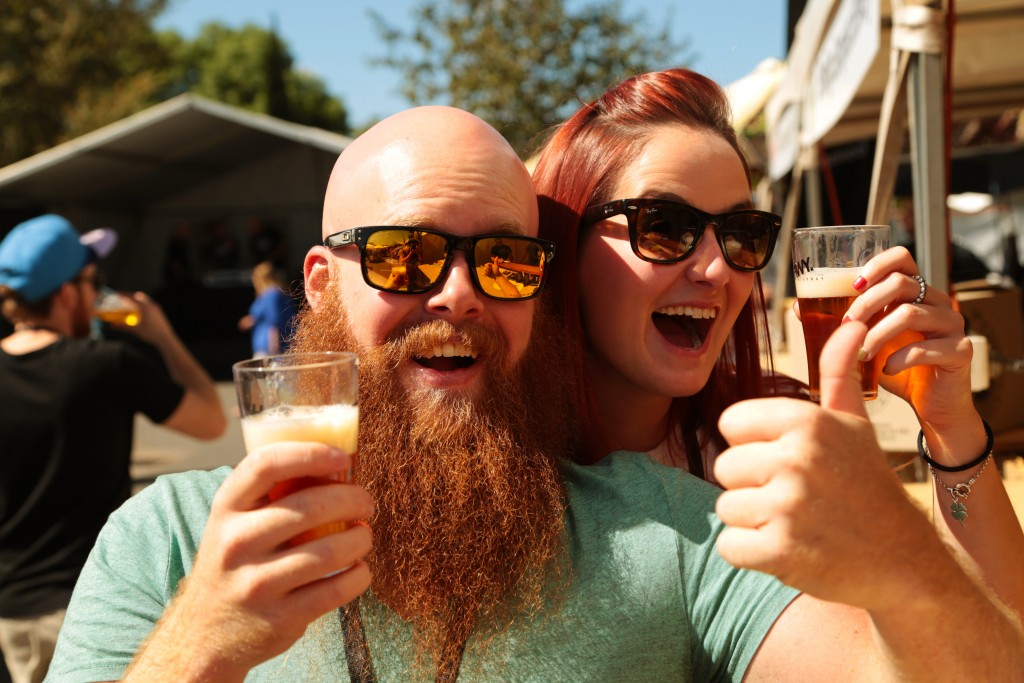 4. Do: Drink Water. And this isn't just to keep you from becoming 'that' guy/girl from point 2, but if you don't you will undoubtedly end up with the headache of a lifetime. Sun and no H2O 'aint a good combo.
5. Do: Eat. And this shouldn't be too difficult. The beer scene is becoming heavily entwined with the food industry, so undoubtedly the food will be great!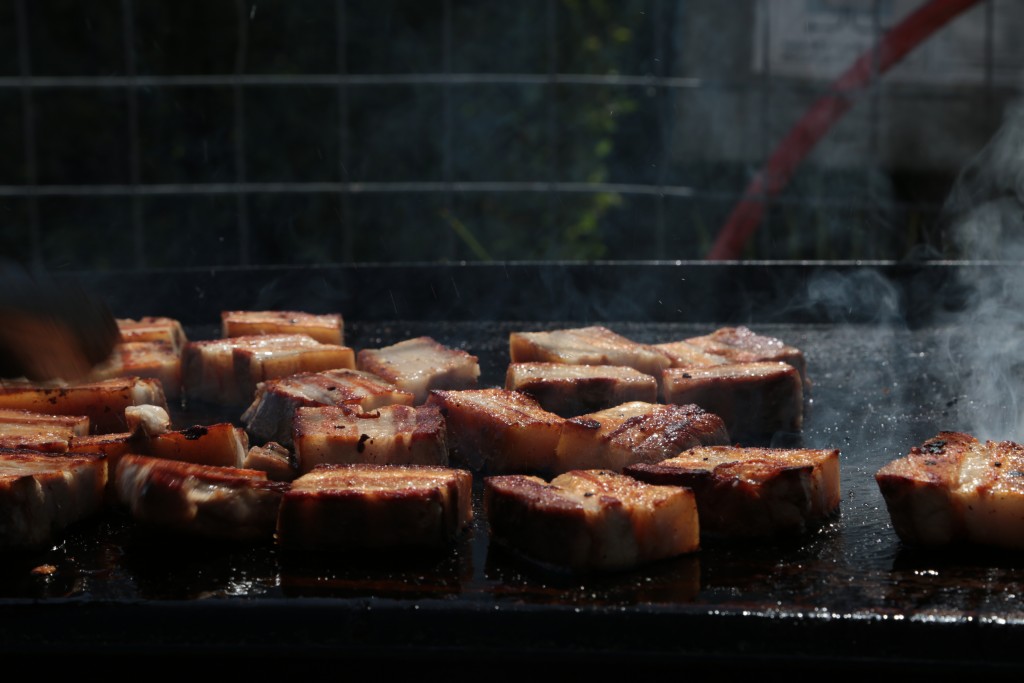 At this festival, a stand-out dish was their delicious pork-belly. How can you go wrong with pork belly? Stop working on that 2-headed sheep evil genetic-scientists and start working on an all-pork-belly-pig!
6. Do: Bring a friend or partner. This is the perfect setting to introduce your non-beer loving friends to this new beer culture. If they have ever had doubts, these types of festivals will definitely shine a new, positive light on beer for them!
7. Do: Try a beer you have never tried before or at least something you wouldn't usually drink. Again, this shouldn't be difficult with so many beers to choose from, but move away from your 'go-to' styles as well. If you love Pilsners and always drink Pilsners, maybe try a Stout or a Porter. If you love IPAs and don't really drink Lagers, try a Lager. Maybe you will find a brewer who has created your most detested beer style in a way that you enjoy!
8. Do. Be nice to everyone. It's a warm, friendly, close-nit scene of friends and family down here, so everyone knows everyone and they love to meet new people so throw a smile on that dial and get chatting.
So there you have it! Follow these simple steps and you're sure to have a blast!
BEERY-FOOD with Paul Mercurio and Callum Hann
And definitely one of the festival highlights was watching former MasterChef contestant Callum Hann and top cook beer brewer extraordinaire Paul Mercurio whip up their favorite beer-infused recipes.
How good do these look!
Stone&Wood Pacific Ale Mussels – Paul Mercurio
Pork with Apple-Cider Sauce – Callum Hann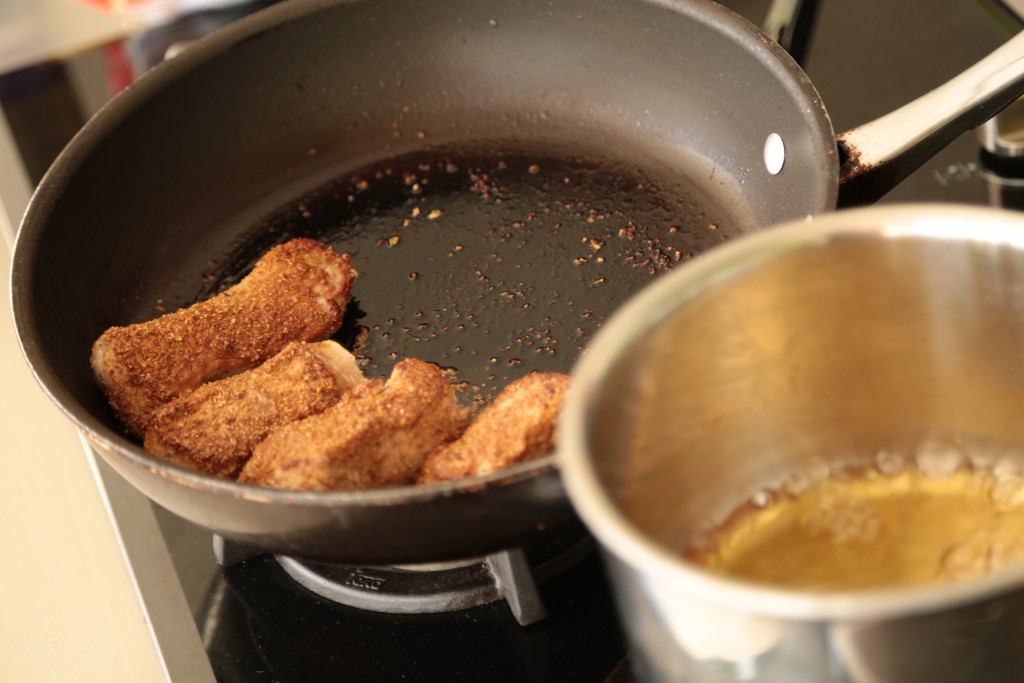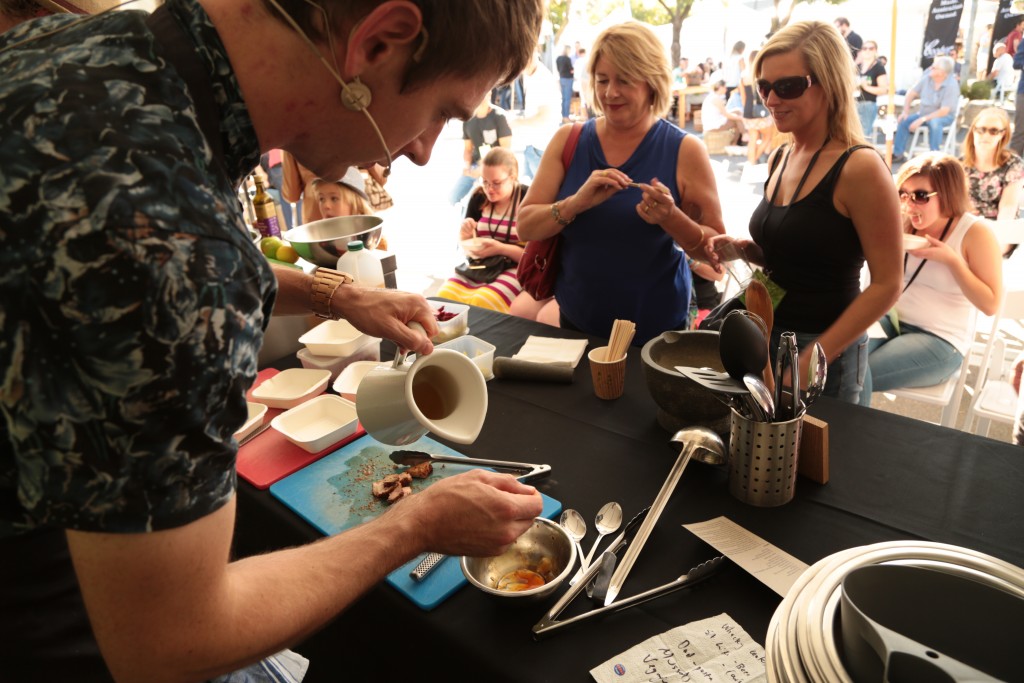 Char-grilled Lamb Ribs – Paul Mercurio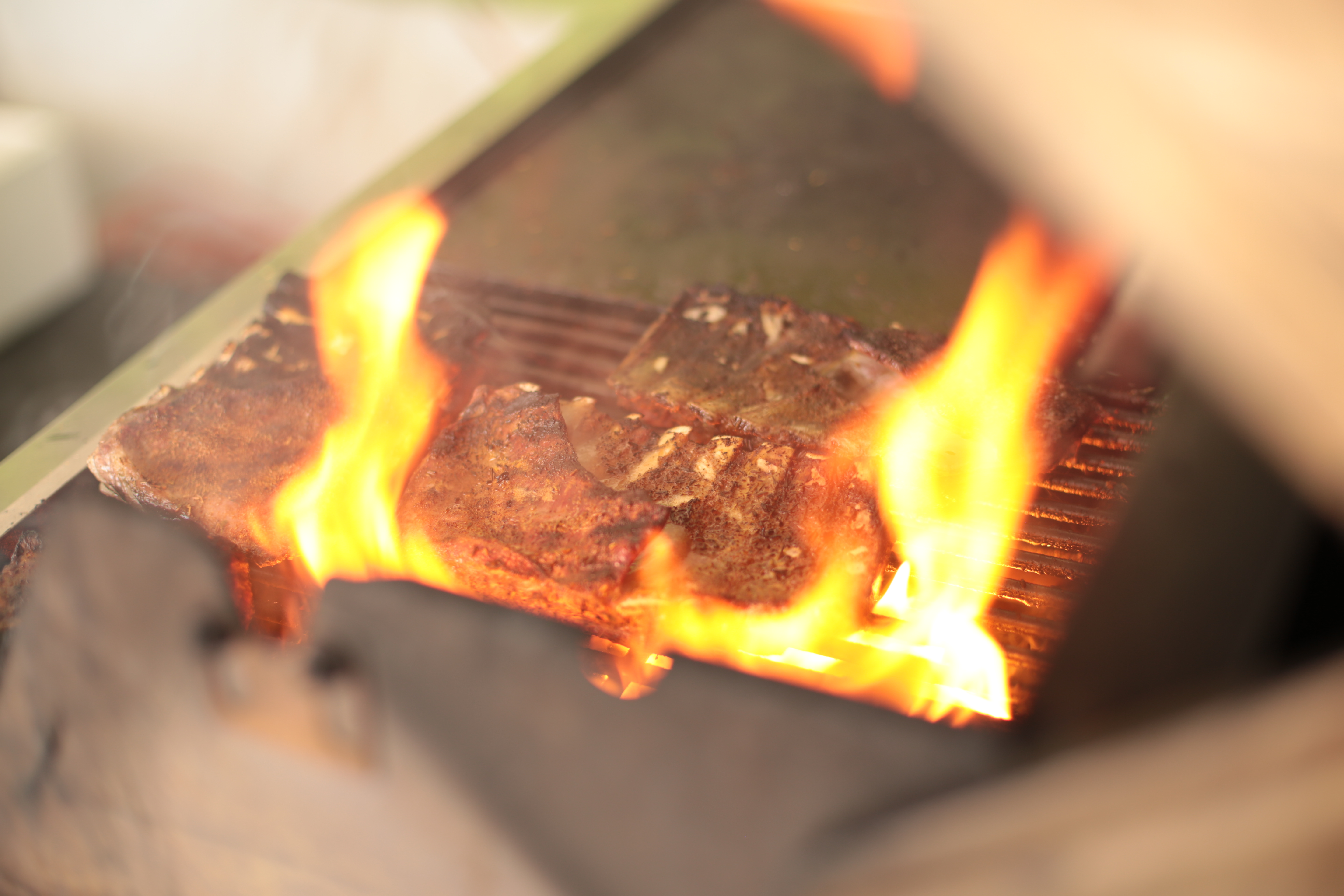 Check out the full recipes here in these videos:
Ale Braised Mussels (Paul Mercurio)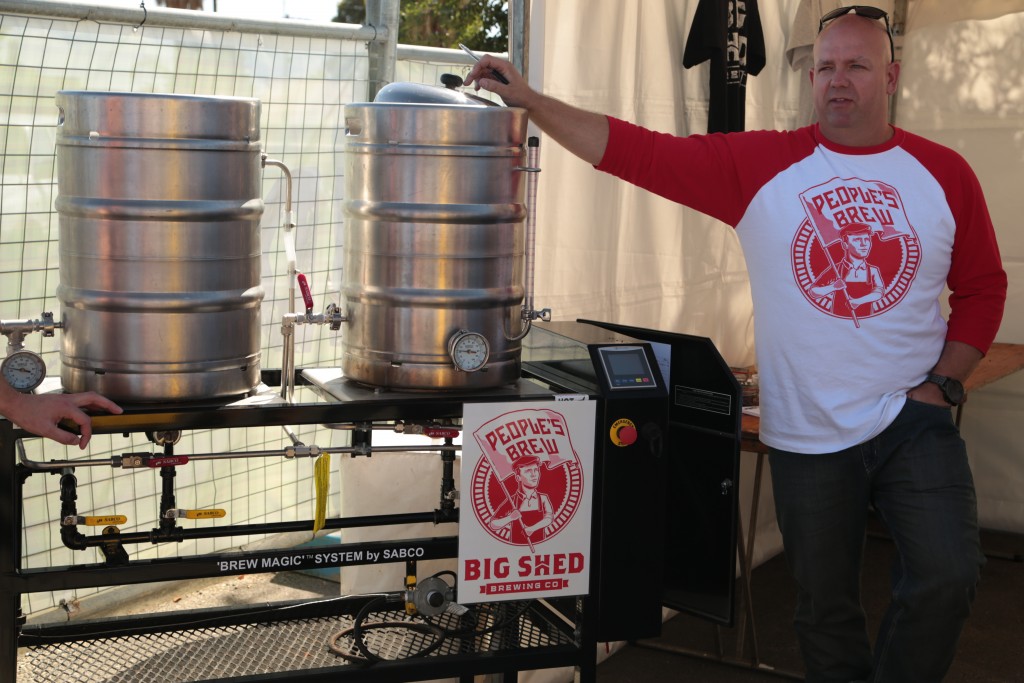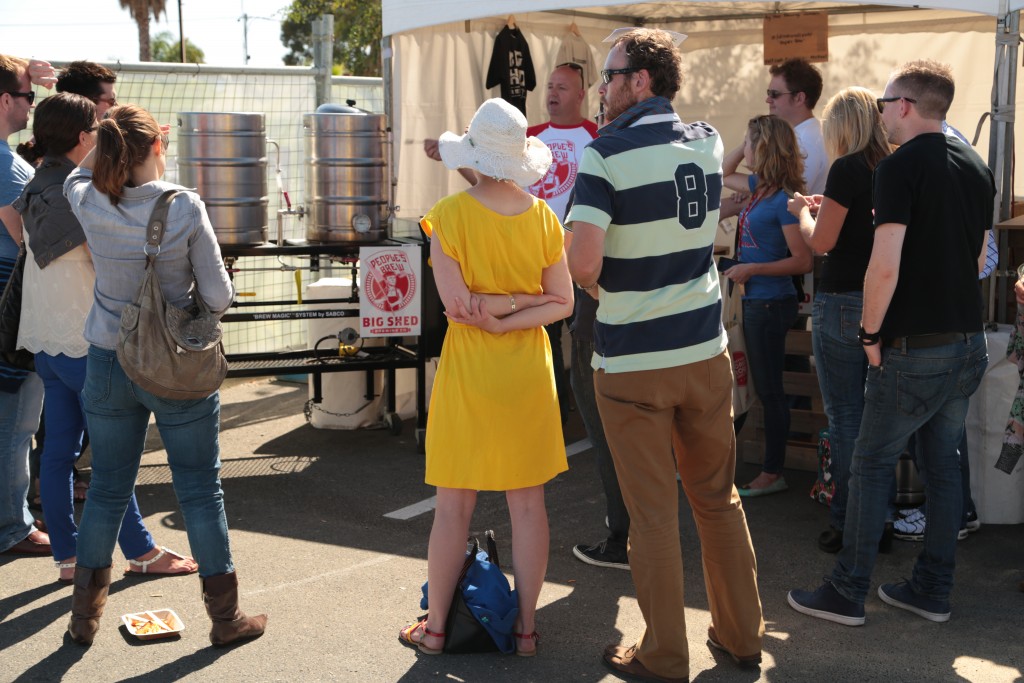 Another great thing I saw here at the festival was the 'Big Shed' Brewers, doing a People's Brew just for the festival. Punters were invited in to pick from a huge array of ingredients that would go into a beer that was brewed during the festival. The beer will be fermented off site and then served up at the Highway Hotel in six weeks time!!
I got to taste the 'peoples brew' straight from the boiling pot, and….well….. I guess the people can't be wrong!
And that is that for the Adelaide Craft Beer and Cider Festival. It was a huge amount of fun and though it wasn't particularly massive, what it lacked in size, it definitely made up for in friendly people and great beer.
I could run through each and every beer I tasted at the festival but that would take me all day. Just take my word for it – they were great!
Stand outs: Prancing Pony IRA, Smiling Samoyed IPA, Claire Valley Stout, James Squire Hop Thief 6, Big Shed F-Yeah! (just for the name..) and Stone&Wood Pacific Ale. But really, just about all of the beers at the festival were magnificent!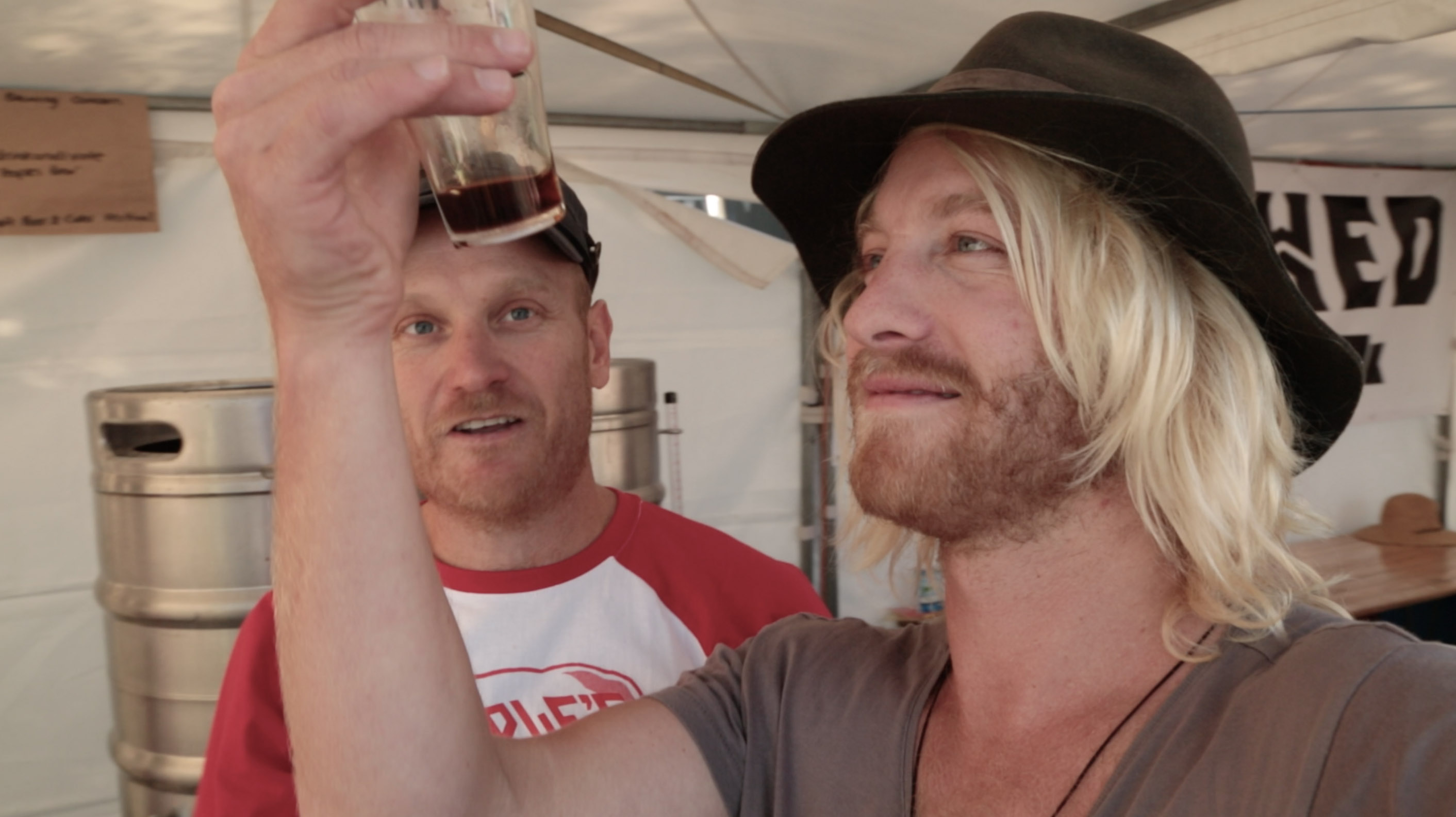 Definitely something to throw in the bucket list if you ever find yourself in Radelaide at this time of year!
And now…. Some sunset shots of people smiling and drinking beer!