Words, Photography & Film by: Tim Charody on April 02 2018
There is a beautiful new addition to the blossoming craft beer mecca of Sydney's inner-west called 'Wildflower' that incorporates a unique brewing technique that involves fermenting beer with native bacteria and yeast foraged from wild flora around the state.
I caught up with Wildflower's owner and creator Topher Boehm to tell us all about his incredible new brewery.
Ok, lets start from the top, what makes Wildflower so different to any other brewery in Australia?
Our brewery is primarily different than many across the country because of out commitment and focus on mixed-culture fermentation of beer with our house culture of brewer's yeast and native yeast and bacteria foraged from flora here in New South Wales.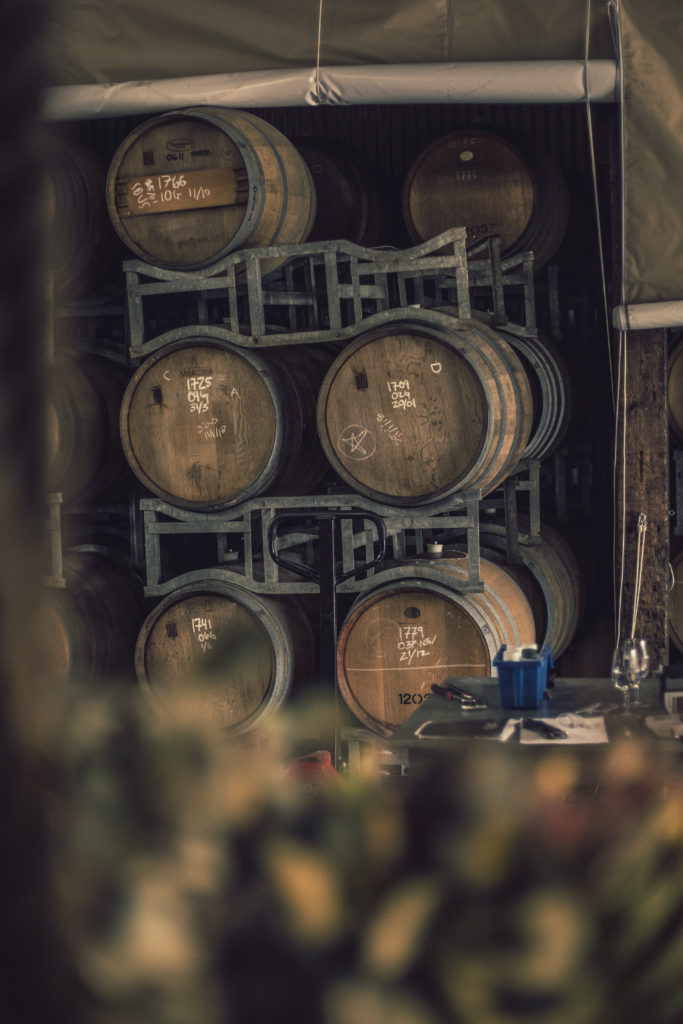 Pre-industrialisation and the isolation of pure yeasts, brewers made their beers with a mixture of yeast strains rather than single strains. Each brewer would have their house culture (the mixture of yeasts) that they cultivated and propagated. The culture might be a mix of a few different brewer's yeasts in addition to naturally occurring wild yeast and souring bacteria from their environment. Over time, these cultures defined a brewery's house character and would have made them distinguishable from another brewery down the road.
Worldwide now, there are a handful of breweries rediscovering how to make beer using a diversity of yeasts, including wild yeast rather than use a monoculture. Using mixed cultures to make beers takes a certain amount of submissiveness to mother nature and her curious ways. Opposite to single strain pure yeast fermentations, mixed cultures are prone to behave unpredictably and take a great deal of patience from the brewer. These inconsistency and time requirements pose distinct risks for any business. We feel that the transformation of flavour and abundant harvest of esters mixed fermentations produce underly a character absent in pure yeast beer making. Like others who share our interest, we echo the sentiment of Marc H. Van Laer, 20th Century Belgian brewing scientist, when he says:
"It is certain that the introduction of pure yeasts into industrial fermentation does not constitute the crowning achievement of a system that is henceforth immutable. It seems, for example, that if the application of the pure cultures method has improved the average quality of the beer, if it has decreased the chances of infection, it has given us beer with less character than before."
Our brewery is only but a part of a larger movement to rediscover the flavours of natural fermentations. Artisanal bakers have revived ancient methods of bread making and are expressing local flavours in their sourdough. Each harvest, more and more winemakers around the world are allowing the native yeasts, resident on the skins of their ripe grapes, to ferment their wines adding an extra element to their terroir. There are cider makers, picklers, foragers, and a whole myriad of food enthusiasts coming back in touch with the microflora from their region. Wildflower, our little brewery/blendery in Marrickville Australia, is an attempt to explore this movement from a beer perspective.
Ok… glad I asked! Why did you pick Sydney's Inner West to set up the brewery?
Because we don't have a brewhouse, it was important for us to set-up our operation in amongst the brewing centre of Sydney. To make our beer, we contract time on our friend's brewhouses to brew our recipes and make wort suitable for our fermentations. That wort is then transported back to our space to be inoculated with our house culture of yeast and undergo fermentation, maturation, blending and packaging.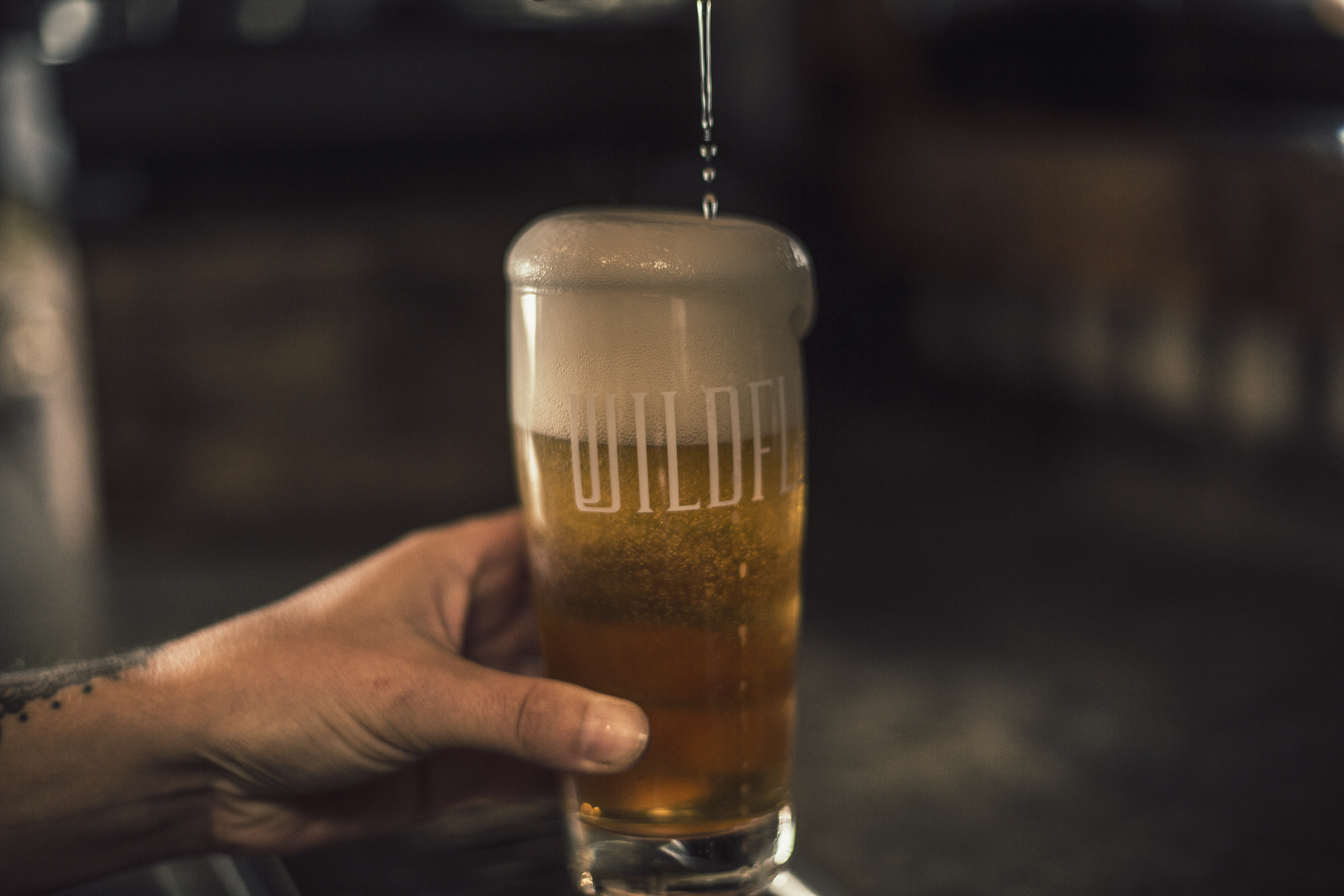 What are some of the beers visitors can drink at the brewery?
Customers can always expect three beers from us. Gold, Amber and Table beer.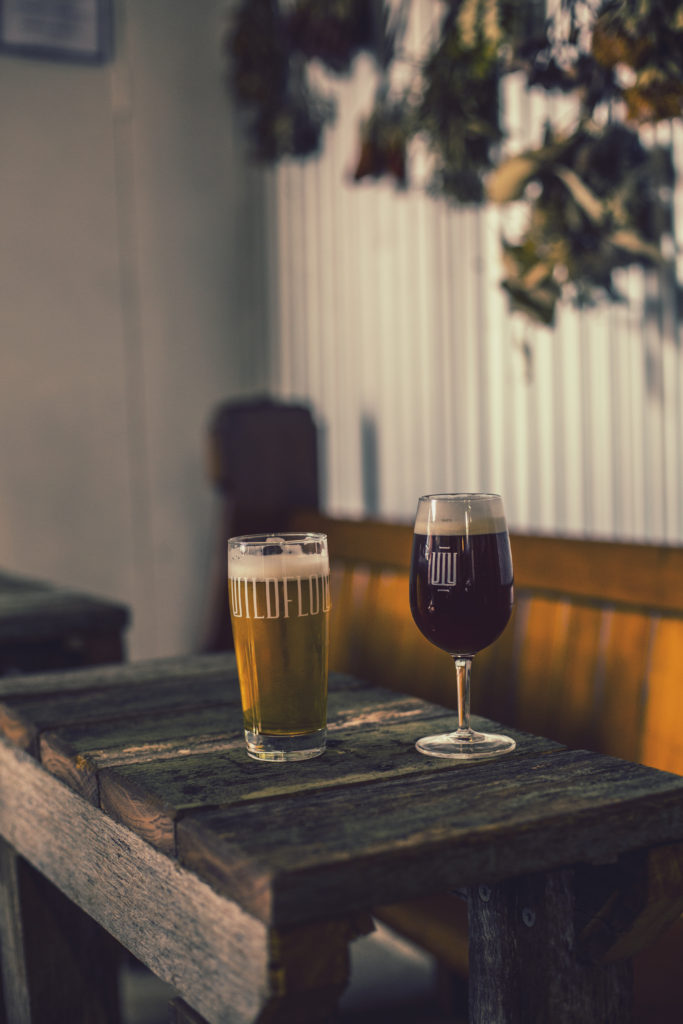 Gold is a light in colour, well hopped 5% ABV blended beer. We make this wort at a nearby brewery and ferment it at our location with our mixed culture before racking into ex-wine French oak wine barrels for anywhere from months to a number of years of conditioning and complex fermentations in barrel.
Amber is very similar, however more malt forward, slightly toasty and 6% by contrast. It also undergoes maturation in oak. In barrel the wild yeasts are given the perfect conditions to impart their funky, esoteric flavours into the beer.
Table beer is a beer for us. It is rarely sent to trade, rather only sold from the cellar door. Its a very low ABV (3%), well hopped 35IBU beer. Its very refreshing and perfect to have after a hard days work while you still need to drive. Its a very old type of beer that I feel has a great place in the Australian climate.
Wildflower.
 Location: 11-13 Brompton Street, Marrickville, NSW 2204
Contact: [email protected]
Opening Times: Open Friday and Saturday 1pm-8pm
Website: wildflowerbeer.com