Words, Photography & Film by: Tim Charody on April 29 2016
BAMBERG 
Having avoided the destruction of allied bombing campaigns during the first and second world wars, the stunning Franconian town of Bamberg stands today as a living reminder of what quaint, old-world Germany used to be. It is possibly the most beautiful town in all of Germany and carries on a centuries old brewing tradition that is as important to this city as the buildings themselves. 

My tips for Bamberg:
1. Get a Bike. The surrounding region around Bamberg and the 60km stretch to Nurenburg (via Erlangen and Forchheim) is full of quaint little villages, traditional country-style restaurants and incredible breweries, providing an opportunity to do the bike tour of a lifetime! It goes without saying that you have to be careful not to ride around after a few too many, but the German pubs cater well for a cycling-fanatic local population and there are always some good quality light beers on offer as well. Besides, if you feel like turning it up a notch, there is accommodation in each village or a train station nearby for you to get to your next destination (www.utracks.com can sort it out for you!)
2. Drink a fresh Rauchbier at the Schlenkerla Tavern in the heart of Bamberg's Old Town. Each German region has it's own traditional beer variety and Bamberg's is a smoked beer called Rauchbier. Brewed from malts that are smoked in-house, Schlenkerla has been brewing this style of beer since the 14th Century, so you can rest assured they have pretty much nailed it by now. Being probably the world's most famous rauchbier, you would be crazy not to take a pew in their incredibly beautiful tavern in the old town, grab yourself a fresh Rauchbier from the wooden barrel and let yourself be transported back to the middle ages.
3. Visit Weyermanns Malt House. Watching the entire process of malting from grain to glass is simply fascinating. 

4. Have a beer and overlook the spectacular sweeping views over Bamberg from Spezial Keller.
6. Try the popular 'U' Beer at Mahrs Bräu. According to the locals, this is the finest beer in town!

7. Explore Bamberg at your own pace and discover it for yourself. There are just so many restaurants, pubs and breweries tucked away in this magnificent city that you could literally walk or ride a bike (if you don't plan on drinking too much) around the city for a month and you will still continue make new discoveries every day.
ERLANGEN
A cruisy 30 minute train ride (or 43km bike ride) from Bamberg is the charming town of Erlangen. Another traditional beer town, the hills surrounding Erlangen are a swiss-cheese of tunnels that have been used for centuries by local brewers to store their precious beer over the summer months. Still today you can sit at the entrance of these ancient tunnels and drink fresh local beer straight from the cool underground. It is at the entrance to these 'lagering' tunnels where 'Bergkirchweih', the world's oldest beer festival is held each year.

My tips:
1. Go to Bergkirchweih (21st May – 1st June; 2015 dates). Each year over a 12 day period, more than a million lederhosen-clad men and women pour into this quaint little Franconian town to drink beer from monstrous ceramic beer steins, eat copious amounts of meat, dance to local folk music and celebrate the world's oldest beer festival. The Bergkirchweih beer festival is often overlooked by travellers, being dwarfed by the immensely popular Munich Oktoberfest. However after my experience at "Der Berg", I can say whole-heartedly that it is probably the best beer festival I have ever been to and I cannot suggest it more highly. – to see my video of the festival  click here!
2. Have a plate of flame-grilled Nuremberger sausages and a stein of local beer at 'Alter Simpl'.
3. Drop in to 'Kitzmann' Brewery for one of their spicy German Pils or their incredibly refreshing weißbiers.
4. Stop by Steinbach Bräu to meet their resident family of cranes and a brew or two.

Sadly, it's time I packed by beloved beer stein away amongst my socks and jumpers and caught my train heading north.. Bavaria, you have been incredible, even better than I had expected and my expectations were pretty damn high! 
If you want to check out this region for yourself (and I suggest you do), then this is how: 
GETTING AROUND: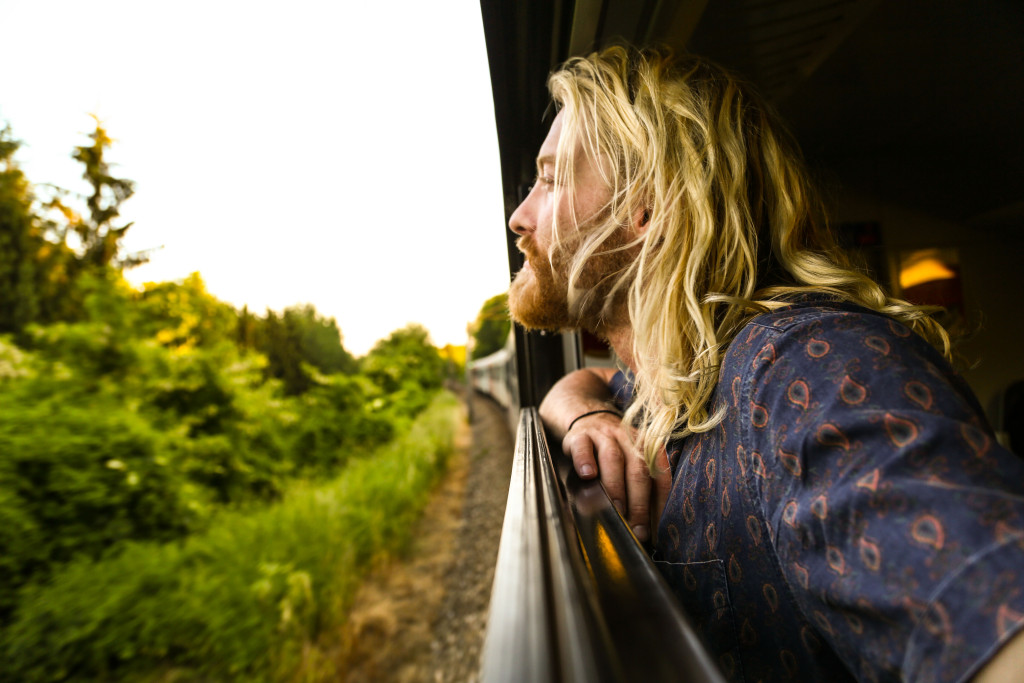 I decided to let the magnificent European rail network be my designated driver on this epic Tour De Beer, so my tip is to get a Eurail Global Pass so you can jump on and off trains at your own leisure and let the good times roll! 
BIKE HIRE/TOURS (Bamberg and Nuremburg)

Definitely the best way to explore the regions surrounding Bamberg is by bike. Get in touch with U-Tracks and they will organise everything for you!
Call 1300 303 368 or visit www.utracks.com
GETTING THERE:

SWISS International Airlines fly return from Sydney-Munich from $1,790