Words, Photography & Film by: Tim Charody on March 17 2015
I love visiting local breweries. There is something about that smell of boiling malt and hops, the passion of the brewers who you engage in conversation, the sight of those big fermentation tanks and the taste of fresh beer that rings true to me.
I especially love visiting breweries that produce beer I enjoy at home, being able to see where it comes from and how it tastes straight out of the tank.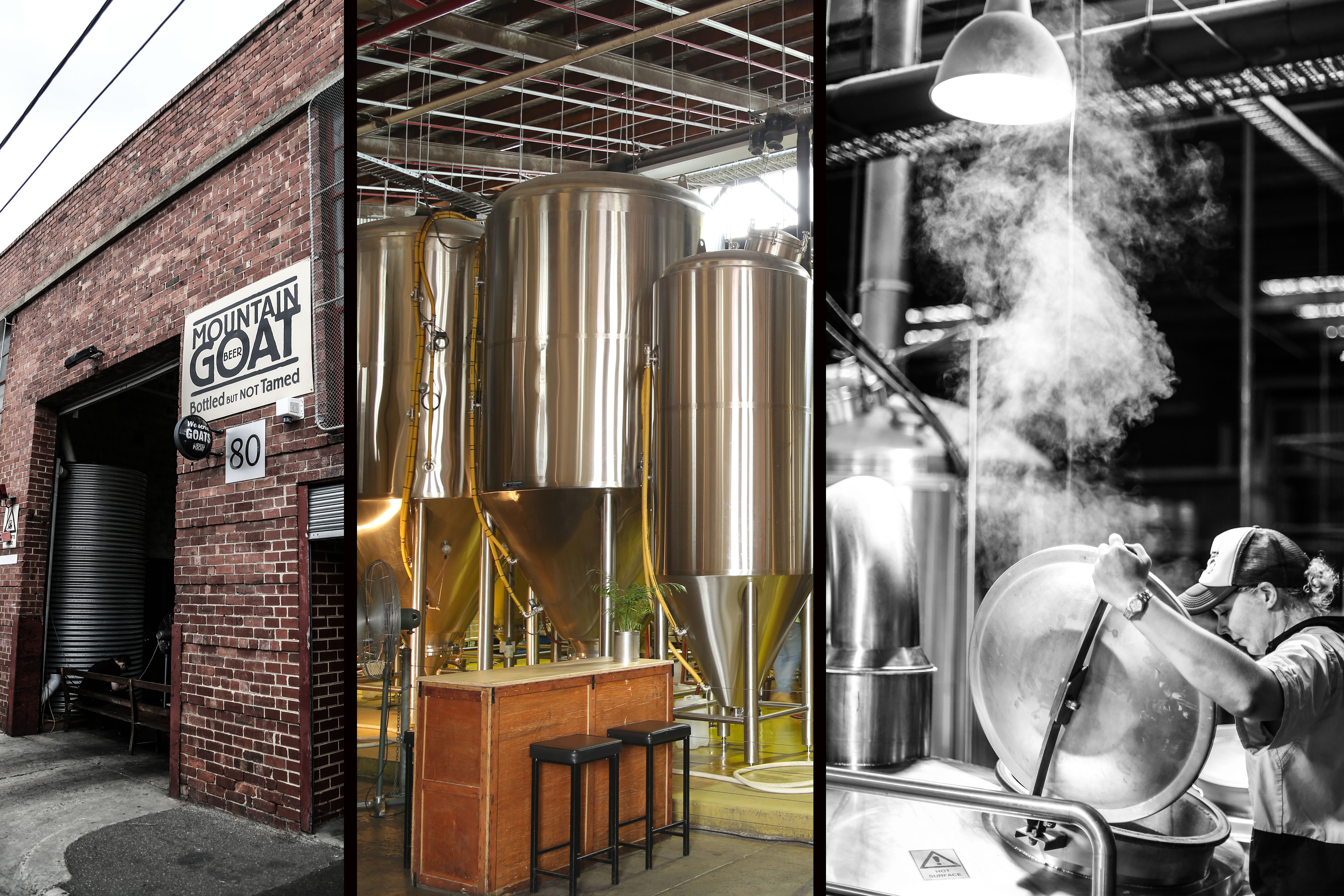 My visit to Mountain Goat Brewery in Richmond, Melbourne was absolutely one of those experiences.
If you have never tried any Mountain Goat beers, I like to encourage you to go out right now and taste some of their beer range (right now.. do it!)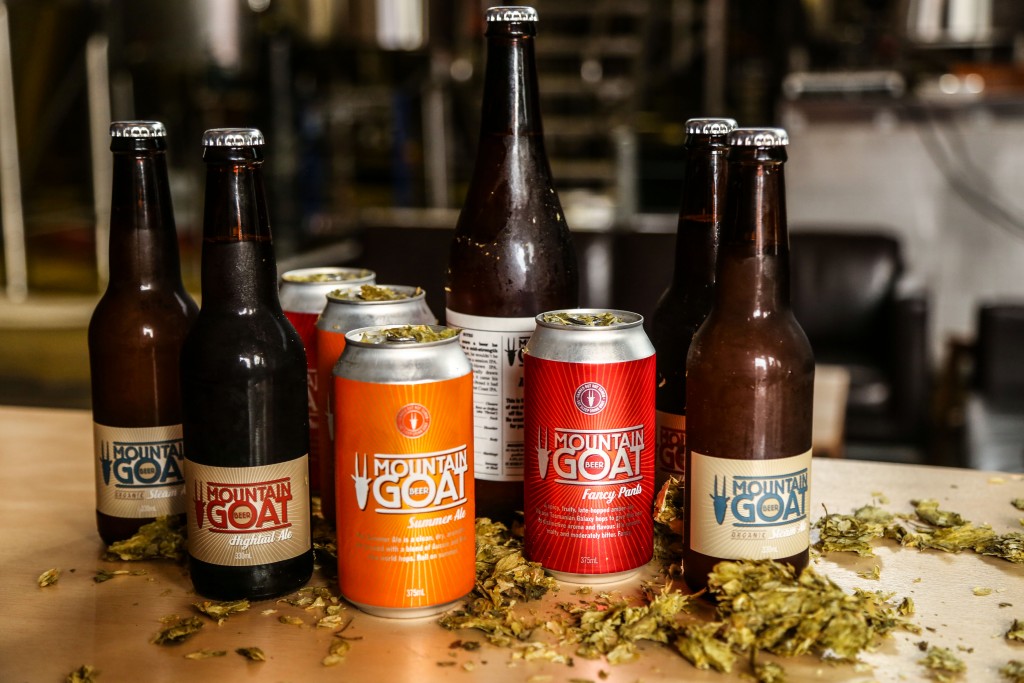 It really is a legendary line-up and you can find it in most states of Australia.
Some of their popular brews:
– Steam Ale
– India Pale Ale
– Summer Ale
– Their 'Rare-breed' seasonal release range.
– And plenty of specialty releases (e.g. Fancy Pants Amber Ale, Organic Steam Ale, etc)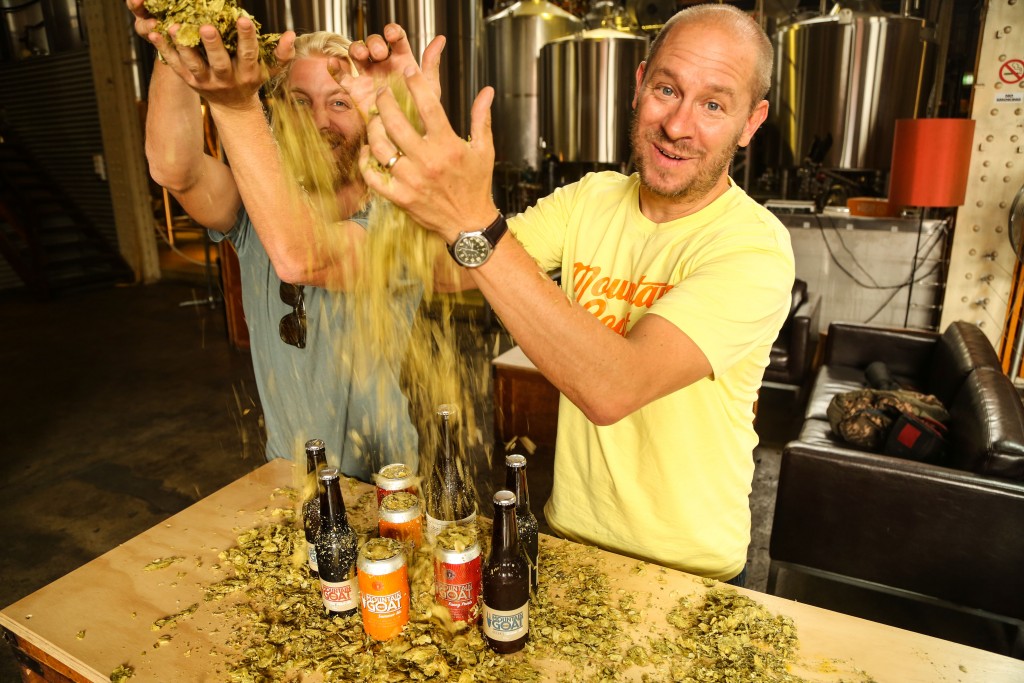 My visit to Mountain Goat HQ involved drinking beer from a device called a "hopinator", being introduced to the resident goat who looks over the brewery and of course a good old fashioned hop-fight with co-owner Dave Bonighton. Needless to say, this wasn't your typical brewery visit!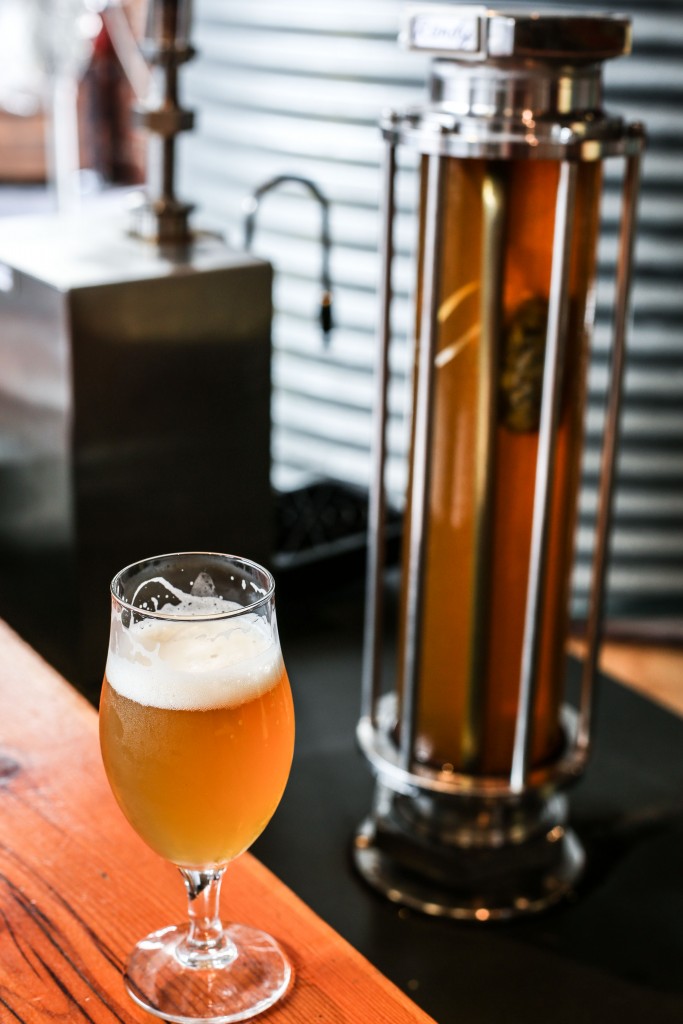 You would be excused if you had never heard of a 'hopinator' before, but let me tell you, it can change your life if you ever get to know one. The Mountain Goat Hopinator goes by the nickname 'Randy' and it is basically a chamber filled with hops (in this case, fresh Galaxy cones). Beer is pumped through the hopinator, where the beer in infused with the fresh hops (or sometimes fruit, coffee, whatever takes the brewers fancy) and then straight into your glass. The result is a big, fresh, resinous, hop addition to your beer – ahhhmayzing!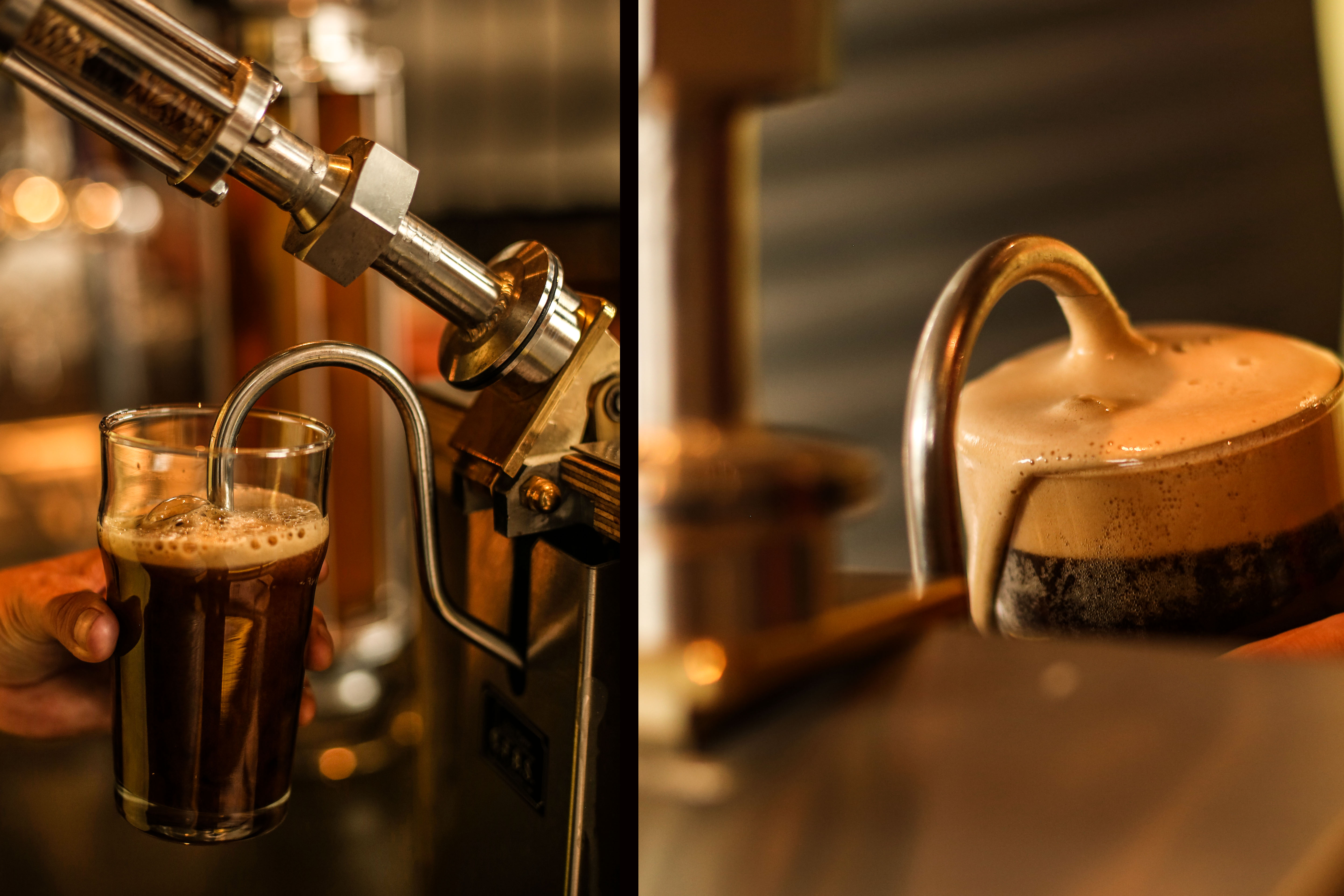 Another permanent fixture of the Mountain Goat Bar is 'Handy', their hand-pump. A fresh stout served at cellar temperature through a hand-pump goes hand-in-hand with a cool, dark winters evening in my book.
When it comes to ticking boxes in your craft brewery experience, Mountain Goat really does tick them all. It is a little bit out of the way, which gives you a sense of adventure and discovery when you find it. There are plenty of little quirks (like the Randy The Hopinator and Handy the Hand Pump) to keep you entertained, the beer is magnificent, you can drink in the shadows of a working brewery and there will always be at least one new, experimental or seasonal release for you to try alongside the standard beer range. I'm a huge fan of this experience and will definitely be back again! Consider me a Goat.
Location: 80 North Street, Richmond VIC 3121
Opening Times: Friday and Wednesday from 5pm
Website: http://www.goatbeer.com.au
Phone Number: (03) 9428 1180