Words, Photography & Film by: Tim Charody on February 13 2015
When it comes to beer-matching, few people dare to tread in the world of chocolate, feeling this may not be a realm for our frothy tipples, however I can safely say that some of the finest beer-matches I have ever encountered involved chocolate.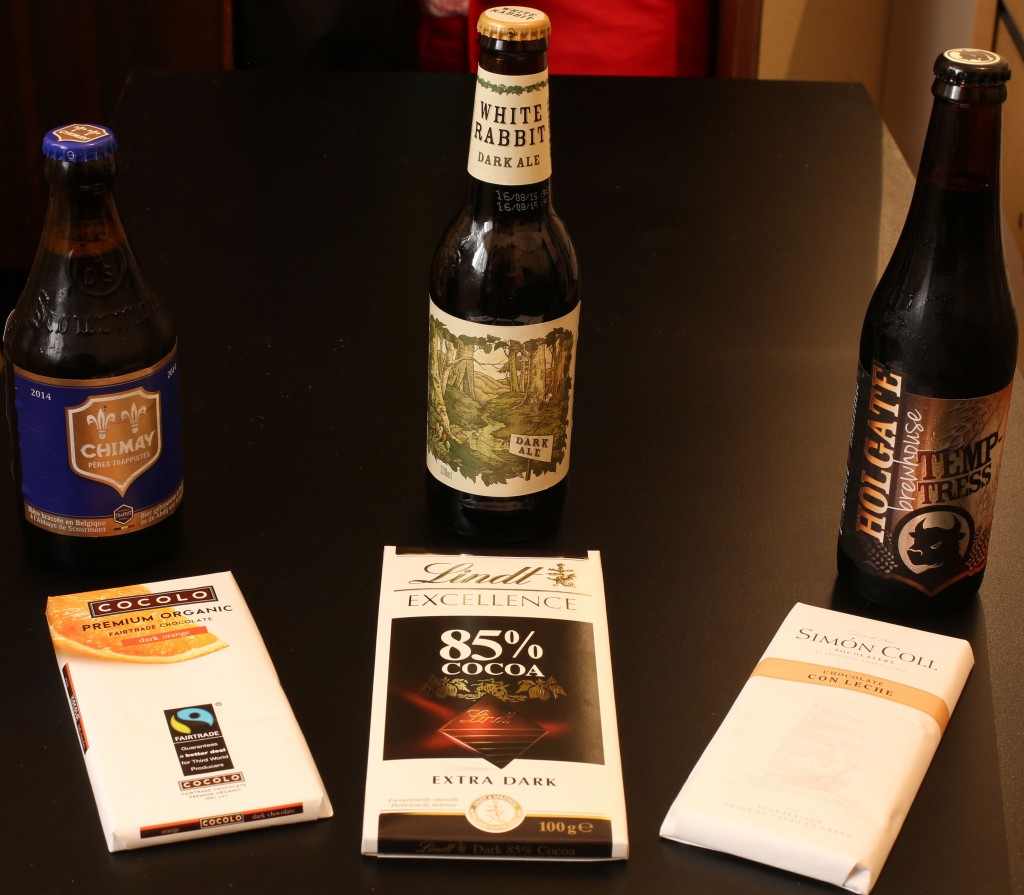 Here are three fine matches I recently discovered (left to right).

1. Chimay 'Blue Cap'Trappist beer matched with 'Cocolo' Premium Organic Dark Orange chocolate.
I find with dark, rich chocolate that is flavoured with fruit such as orange, a boozy, rich brew such as a Tripel or Belgian Trappist works wonders. In this case, the orange in the rich, dark chocolate sits in perfect harmony with the warming high-alcohol levels (9% ABV), and toffee-malt notes in the Chimay.
2. White Rabbit Dark Ale with the 'Lindt' 85% Cocoa Extra Dark Chocolate.
The White Rabbit Dark ale is a dark, nutty brown ale that holds notes of toffee and chocolate with slight hop bitterness on the end. This is my book is a very good match to the slightly bitter, earthy character of a high-cocoa chocolate like this one from Lindt.
 3. Holgate 'Tempress' Chocolate Porter with the Simon Coll Milk Chocolate.
This Holgate brew is a dessert in a beer, boasting notes of vanilla, coffee and piles of chocolate. Pair this with a good quality milk-chocolate and you have a match made in heaven. It will raise a humble bar of chocolate to new heights! I like how the milk chocolate coats the mouth with it's creamy texture only to be complimented with a sip of this brew, packed with vanilla, coffee and chocolate notes! Amazing!