Words, Photography & Film by: Tim Charody on January 18 2015
T'was a stinking hot January morning and I was driving down Newtown's King Street in my rusty old Kombi which, bless her soul, was pieced together before the days of automobile-installed-air-conditioning. Which is sweet but really f**king annoying on a day as hot as this. The temperature was hovering in the mid 30s and my engine was making a squealing noise that has in the past served as a warning that she may blow at any second. I was licking my parched lips and letting my mind drift off to a cool shaded backyard with an ice-cold brew in hand when something on the side of the road caught my eye. NEWTOWN GROWLER DEPOT.

What the.. I thought my eyes were playing tricks on me! I read it a little slower and let brain to the calculations.
Newtown = where I was currently
Growler = a 2L bottle in which fresh beer is transported from a pub or brewery to one's home.
Depot = A yard or storehouse (and in the current context, potentially a location in which I can obtain whatever this depot is storing)
Newtown+Growler+Depot… that means… (I was already inside)
I enquired with the kind gentleman at the front desk as to how I could get my hands on a full growler of the freshest beer Newtown had to offer post haste and I was introduced to a large machine called 'Rosie'.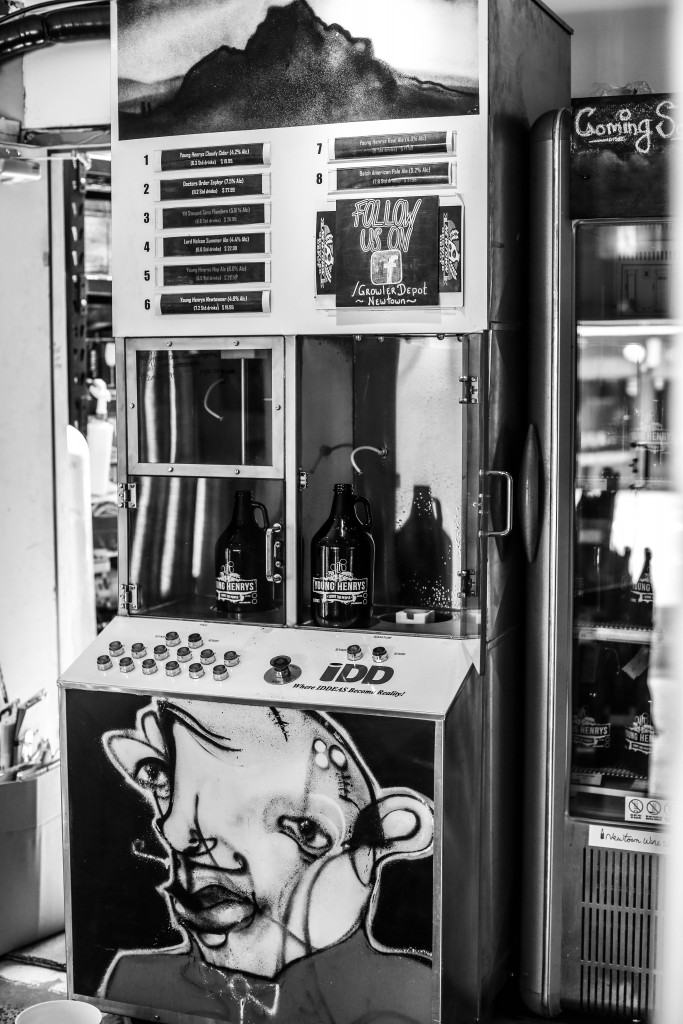 Rosie at first glance looks like one of those game machines often encountered at cinema lobbies, however 'Rosie' is far from this… she hides a very beautiful secret.
'Rosie' is your all-in-one, first-of-it's-kind growler cleaner and dispenser. What's even better is that you have around 12 different local craft beers to choose from! She also uses a pressure-filling system that means your beer will remain fresh in the growler for up to 2 months!
'Rosie' The Growler Dispenser sprung from the loins of a beautiful relationship between Sam Taylor (organiser of the Sydney Craft Beer and Cider festival) and local Newtown brewery 'Young Henrys' and is now operating inside the Newtown Wine Shop on King Street.
I've never been good with choices and when the options for my growler fill were a fine array of local beers from Young Henrys, Batch, Doctors Orders and Lord Nelson, my task was made even harder. I finally decided to go with the Young Henry's 'Hop Ale', a local classic.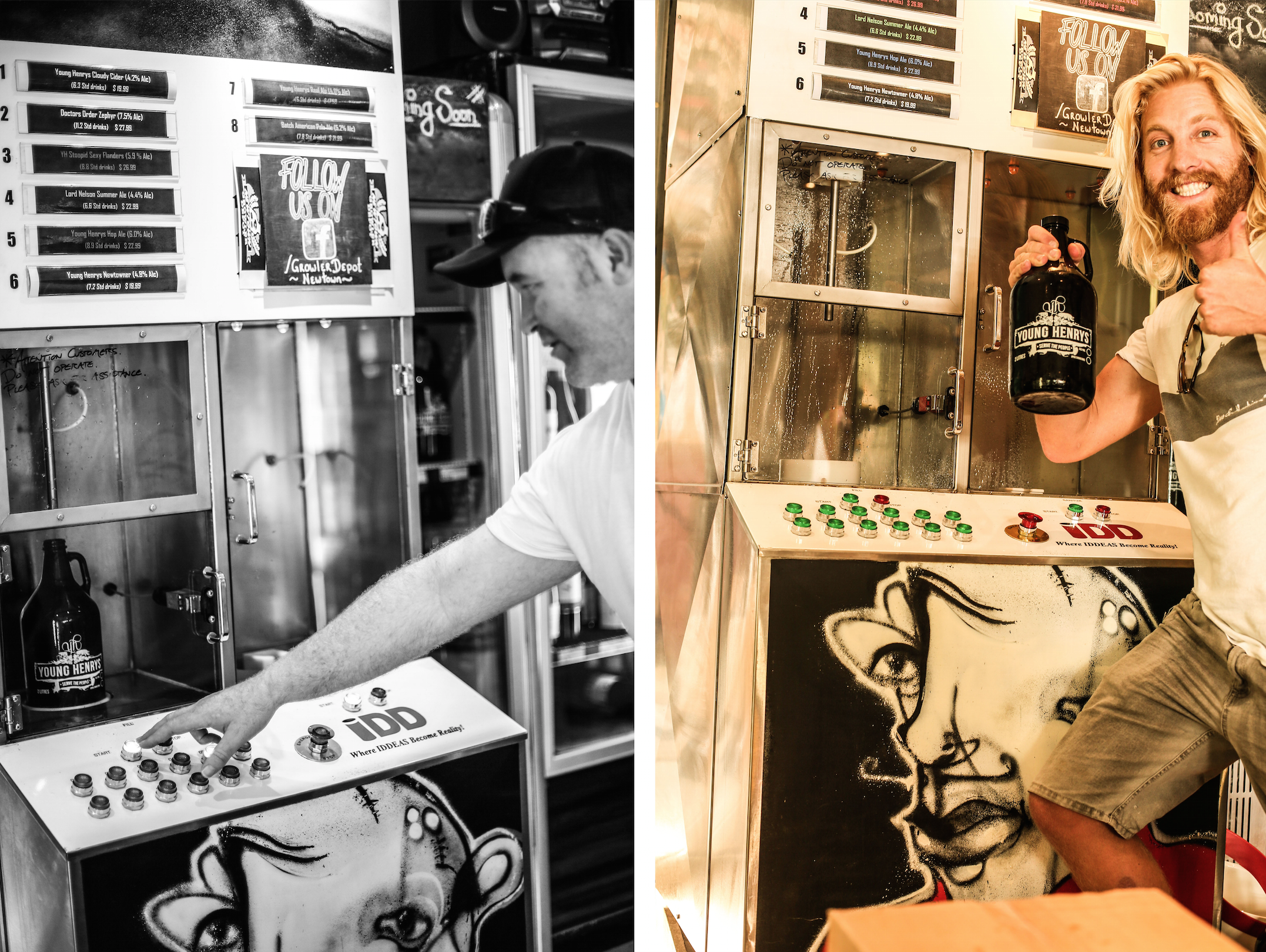 A few buttons were pressed, lights flashed and within a couple of minutes I had a full growler of fresh, cold Young Henrys beer and I was skipping merrily out the door and on my way to my mate's backyard BBQ. Satisfaction 10/10.
Refills start at $22 and the bottles are a one-off fee of $10 (but feel free to bring in any growler you want)
Location: Newtown Wine Shop, 145 King St, Newtown. Open 10am-10pm daily