Words, Photography & Film by: Tim Charody on November 19 2014
There are few places that have taken to the diverse contemporary world of beer as passionately and as quickly as Brisbane. Brisbane's beer scene is barely recognisable to what it was 5 years ago (it's a different world entirely to Brissy 10 years ago!).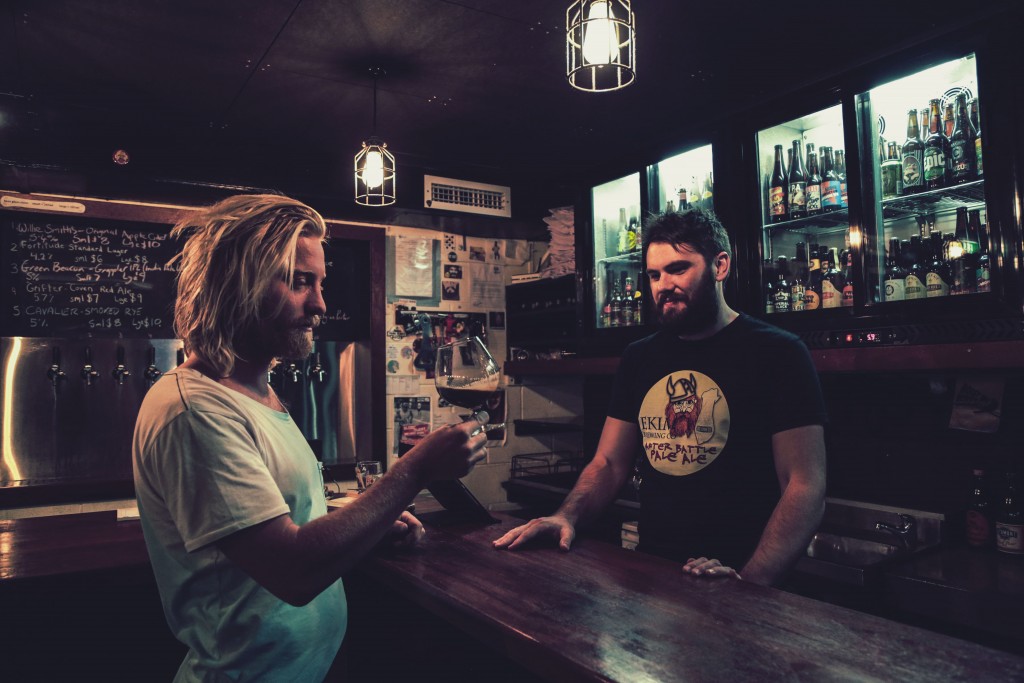 Craft beer pubs, micro breweries and beer festivals are popping up in Brisvegas faster than they can be documented and in my opinion, is well on it's way to becoming an Australian craft beer mecca (if it's not already).
The below are my tips for beer lovers who find themselves wandering aimlessly through Brisbane's streets wondering where they can track down a good beer experience!
I'd also like to note, I couldn't get to Bacchus Brewery in Capalaba due to my van breaking down.. Apparently I missed out on a doozy! next time..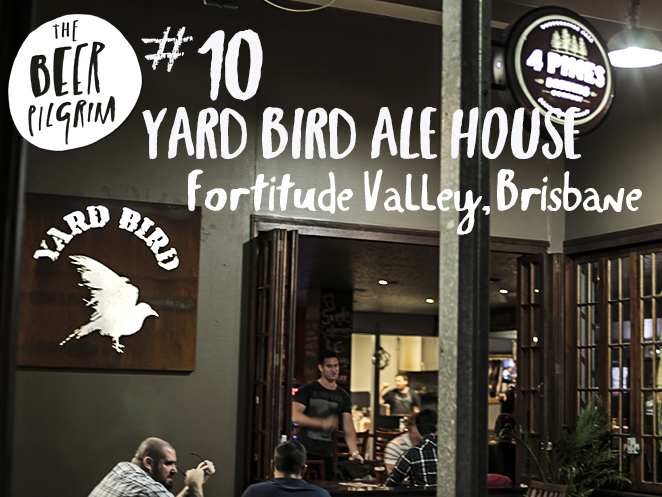 Tucked away in Fortitude Valley is 'Yard Bird' Ale House, a true oasis for beer-lovers amongst the tangle of infected beer lines that is the 24-hour-a-day, 7-day-a-week party strip called 'The Valley'.  
Address:  6/24 Martin St, Fortitude Valley QLD 4006
Opening Times: 11am-12am, Tues-Sun
Beer Options: Decent selection of Australian and American craft beers on tap and bottled.
Phone Number: (07) 3852 6413
Website: https://www.facebook.com/YardbirdAleHouse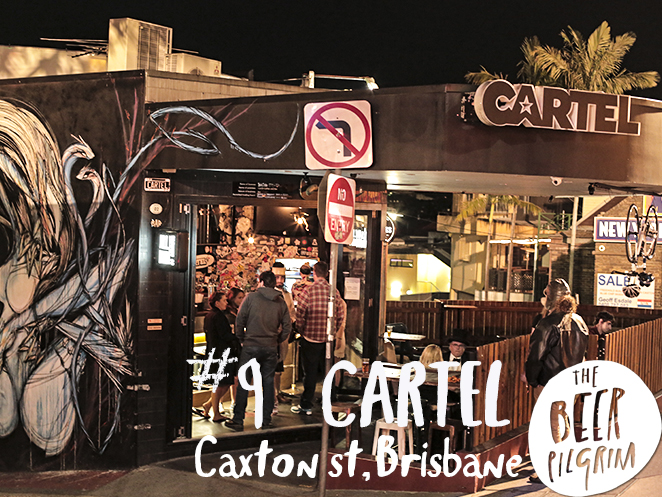 Posing as an enticing distraction on your way home after an evening on the restaurant and pub strip of Caxton street is 'Cartel', a laid-back corner bar complete with video-game machines, street-side couches and a fine selection of beers. A cool place to come with a few mates for a night-cap beer or to settle in with a brew or two in the fading afternoon sunshine.
Address: 2 Caxton St, Brisbane QLD 4000
Opening Times: Sun, Tues, Wed, Thurs: 12pm-12:30am / Fri, Sat: 12pm-2:00am / Mon: closed.
Beer Options: Constantly changing taps serving craft beer and a decent selection of bottled brews.
Phone Number: (07) 3511 6868
Website: https://www.facebook.com/pages/Cartel-Bar/171335229554466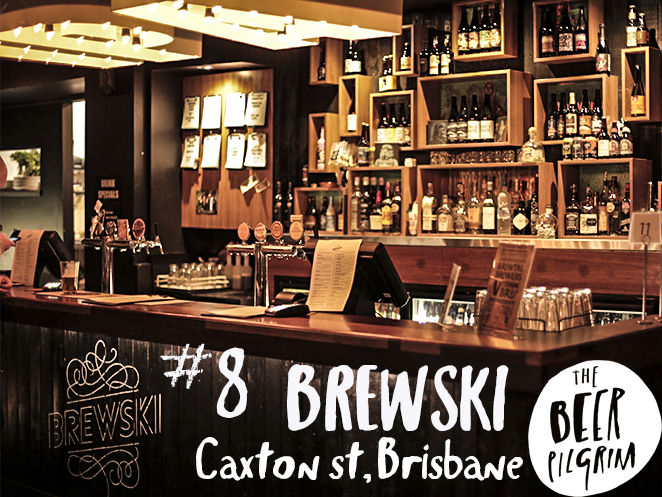 Caxton Street has recently emerged a popular hub for Brissy's ever-evolving bar and restaurant scene. Brewski sits proudly as one of the city's finest craft-beer bars selling a diverse range of brews ranging from the most sessionable down to the most bizarre and intense craft beer options.
Address: 22 Caxton St, Brisbane 4000
Opening Times: Tuesday-Sunday, 12pm-12am.
Beer Options: 8 Rotating taps and piles of bottled beer options (everything from the Little Creatures and White Rabbit range down to the most obscure Australian and international craft breweries and everything in between).
Phone Number: (07) 3369 2198
Website: https://www.facebook.com/brewskibar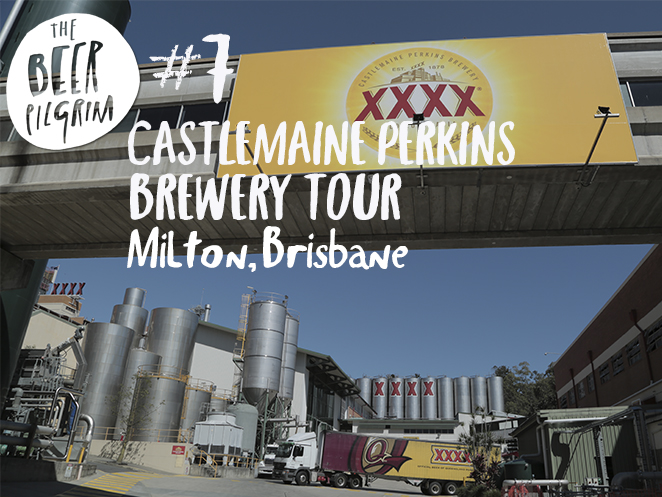 Though it's great to check out the diverse range of local microbreweries while you are in Brisbane, you really would be missing out if you didn't check out the other end of the scale as well. The brewery that produces Australia's most popular beer – 'XXXX Gold'. You will be blown away by the sheer size and scale of this brewery and the history it holds in the region. A local icon that is definitely worth a visit!
Address: Corner Black St & Paten St, Milton QLD 4064
Tour Duration: 90mins
Price: $32 (adult)
Beer Options: XXXX (Gold and Bitter)
Phone Number: 07 3361 7597
Website: http://www.xxxx.com.au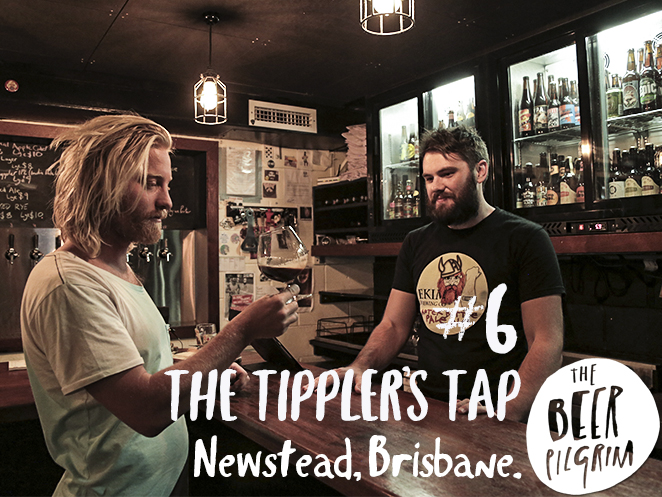 A tiny little bar tucked away in the innercity craft beer-hub of Newstead, you would be excused for walking right past the Tipplers Tap and not even noticing it, but you would be kicking yourself if you did! A great little craft beer bar that has a staggering range of beers from around Australia and the planet (apparently the buffalo wings and burgers are pretty solid as well!)
Address: 22 Masters St, Newstead QLD 4006
Opening Times: Tue-Sun: 11am-10pm
Beer Options: Ten taps and a hand pump that rarely (if ever) have the same beer on twice plus a huge range of bottled beers from around Australia and the world.
Phone Number: No phone (can email: [email protected] with enquiries)
Website: http://www.tipplerstap.com.au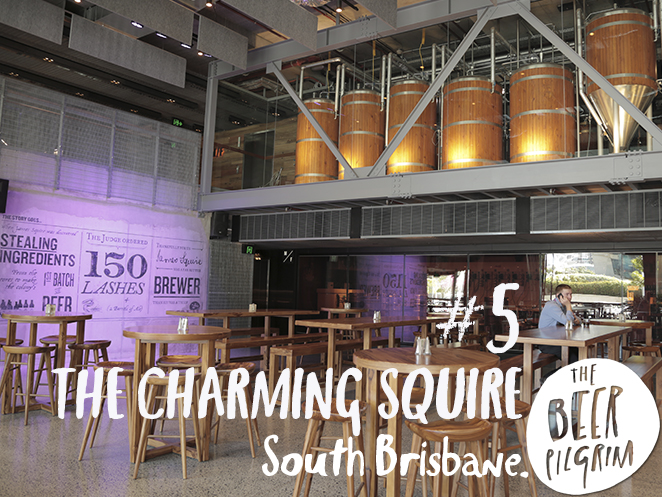 One of Brisbane's most recent additions, The Charming Squire is James Squire's brand new brewpub. Serving the entire James Squire rainbow on tap as well as special batch beers brewed right there above you. I sat back with a pint of their delicious 'Galaxy Ale', which is only available there at the Charming Squire where it is made!
 Address: 3/133 Grey Street, South Brisbane 4101
Opening Times: Monday – Sunday: 10am – late
Beer Options: The entire James Squire range ('Sundowner' Australian Lager, '150 Lashes' Pale Ale, 'Jack of Spades' Porter, 'Four Wives' Pilsener, 'Nine Tales' Amber Ale, 'Stow Away' IPA, 'The Constable' Copper Ale, 'Hop Theif' American Pale Ale) as well as seasonal in-house brews made at the onsite brewery.
Phone Number: (07) 30777254
Website: http://www.jamessquire.com.au/bar/brew-bar/the-charming-squire-queensland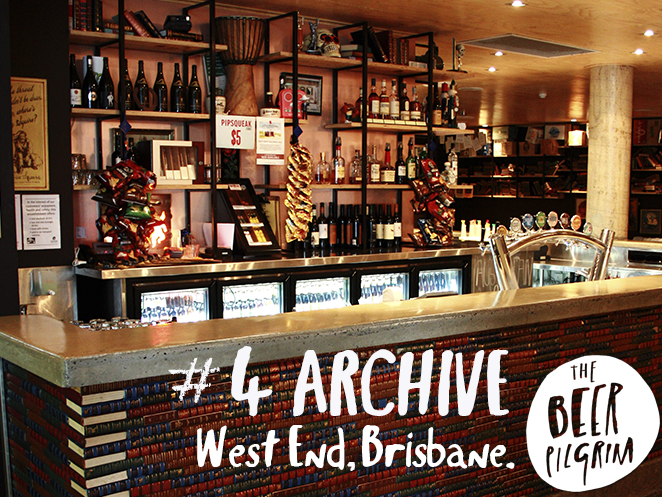 Image: http://bit.ly/1pnWHvP
Archive has to have one of the finest arrays of beer to be found in Brisbane. With 18 rotating taps and over 400 bottled options, your decision which beer to settle in with has never been so difficult!
Address: 100 Boundary Street 
West End, Brisbane, 4101
Opening Times: 7am – late, 7 Days
Beer Options: 18 constantly rotating craft beers on tap and over 400 domestic and imported bottles beers to choose from!
Phone Number: 07 3844 3419
Website: http://www.archivebeerboutique.com.au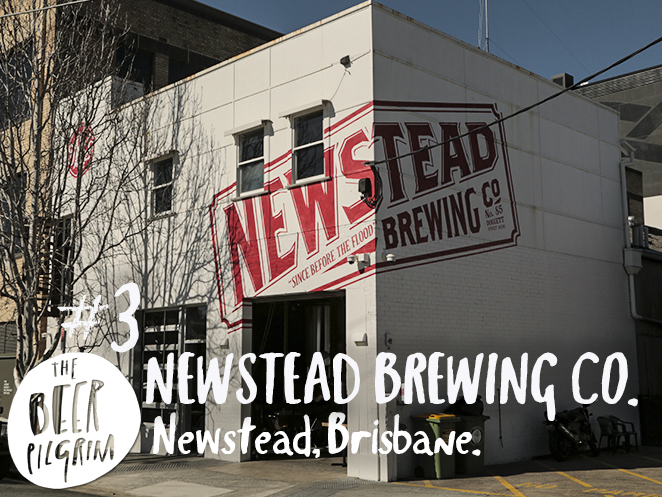 A great inner-city microbrewery that churns out an incredible range of delicious beers! Nothing beats sitting back with a hearty meal and sipping on a fresh beer right there amongst the tanks where it was produced!
Located in the trendy beer-hub suburb of Newstead (from where Newstead Brewing Co. gets it's name), it's only a short stroll up the road to Tipplers Tap and Green Beacon.
Address: 85 Doggett st, Newstead 4006.
Opening Times: 10am-midnight, 7 Days.
Beer Options: 12 draught taps pouring 8 of Newstead's own beer range ('3 Quarter Time' Session Ale, 'The Mayne Thing' Golden Ale, 'Out and a Bout' Pale Ale, 'Two in the Valley' IPA, 'Liquidambar' Amber Ale, '21feet 7 Inches Porter) . The other taps are usually pumping out beers from other craft breweries from the area and around Australia.
Phone Number: (07) 3172 2488
Website: http://newsteadbrewing.com.au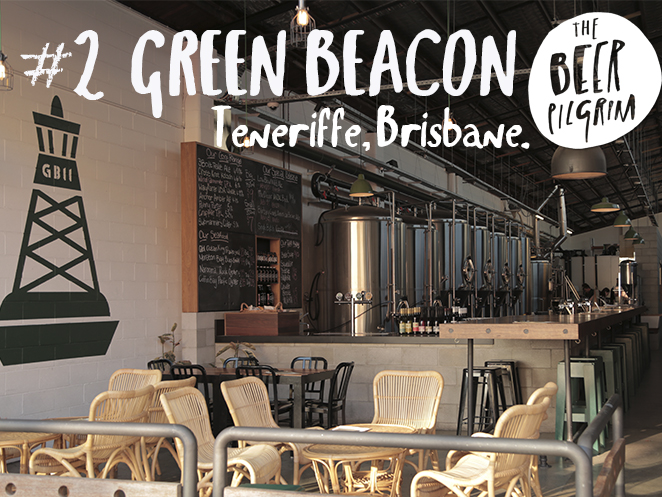 Green Beacon has a diverse range of fine, locally made brews to their name ranging from a sessionable Pale Ale down to hoppy IPAs, dark and delicious Porters, Kolsch, Amber ales, India Pale Lagers and daring special batch beers. Not only this, but you can drink them underneath the very tanks they are brewed in munching away on a platter of fresh local seafood – ticks all the boxes for me!
Address: 26 Helen St, Teneriffe 4006
Opening Times: Monday & Tuesday: 5pm-late
 / Wednesday & Thursday: midday-late
/ Friday,
Saturday & Sunday: 11am-late
Beer Options: All Green Beacon's core range (3 Bolt Pale, Anchor Amber, Cross Knot Kolsch, Grappler IPL, Penny Porter, Wayfarer USA, Windjammer IPA) as well as seasonals and special batch beers.
Phone Number: (07) 3252 8393
Website: http://www.greenbeacon.com.au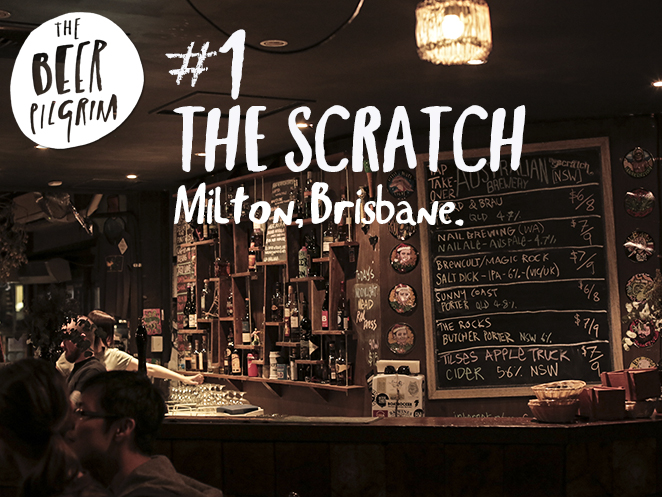 A true Brisbane craft beer-scene icon that boasts a huge range of beers from around the country and the world. This is the place to go if you want to dive headfirst into the most extreme corners of the craft beer scene. Not a place to watch pub-rock cover bands or sip on a shandy. This is a serious beer-fanatic's kinda joint. Beards and Ned Kelly haircuts are not uncommon here.
Address: 8/1 Park Rd, Milton 4064
Opening Times: Mon – Sun: 12:00pm – 12:00am
Beer Options: A huge range of Australian and international craft beers that are constantly changing and rotating. Everything from simple Lagers and Pale Ales to the most intense Lambics, sours, Stouts, Porters, Barleywines, IPAs, IIPAS, Wheatbeers, Ambers, Reds, Bitters, Specialty brews… anything you could imagine really.
Phone Number: (07) 3107 9910
Website: http://scratchbar.com