Words, Photography & Film by: Tim Charody on April 15 2014
Over the past week I've hit up some of South Australia's biggest and smallest breweries to sample their wares (it's a hard job…. I know). If you're heading down to South Australia, here is a list of must-visit breweries you need to check out!
Note: I have written this list in geographical order from Adelaide – Barossa Valley – Claire Valley – McLaren Vale – Myponga. 
ADELAIDE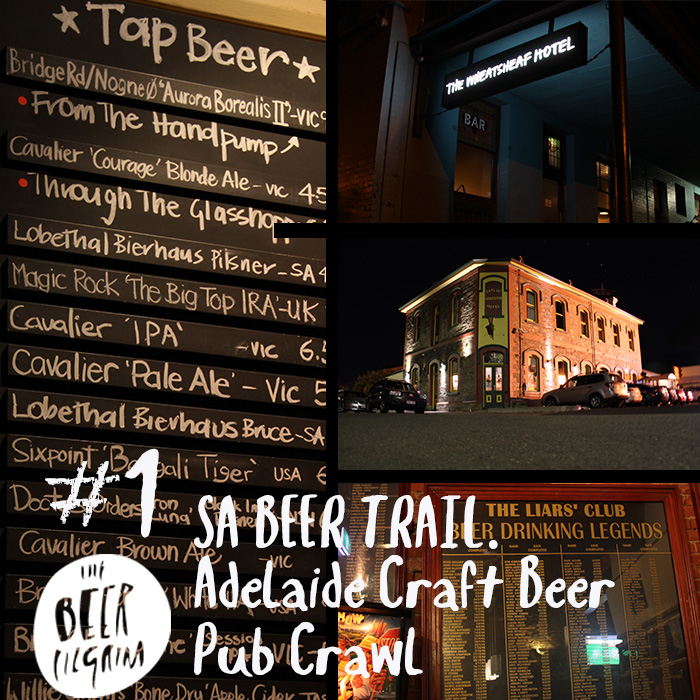 The Wheatsheaf / The Earl Of Leicester
Adelaide's beer scene is gaining some serious momentum and at in the front-line of this charge are two Adelaide pubs whose names will undoubtedly be uttered by any Adelaidian if asked the question: "So where can I get a good beer?".
The Earl Of Leicester is a classic old sandstone pub with a beer list that will make your head spin. If you get through the entire list (and trust me, it will take a long time), you will get your name ceremoniously etched onto their Beer Legends Board Of Fame.
And if you are looking for a special drop (for example a $40/bottle of Coffee and Fig Imperial Stout), ask the bar-tender Froggy for a bottle he may/may-not have one stashed under the counter. They also sell schnitzels that are so large, I have a theory they might be made out of prehistoric Pterodactyls.
'The Wheatsheaf', or "wheaty" as the locals will fondly refer to it as, is the Earl Of Leicester's trendy younger brother. It has a magnificent beer list and a great setting as well…. it's just a little more hipster. The Wheaty is a bit of a craft beer institution in Radelaide and you would be crazy not to drop in for a beer while you are in town.
Earl Of Leicester
Address: 85 Leicester St, Parkside SA 5063
Times: Mon-Sat 12pm to 12am & Sun 12pm to 10pm  (7 days)
website: http://www.earl.com.au
The Wheatsheaf Hotel
Address: 39 George St, Thebarton SA 5031
Times: Open 11am- midnight, Mon-Fri. 12pm – Midnight Sat, 12pm-9pm Sun
Website: http://wheatsheafhotel.com.au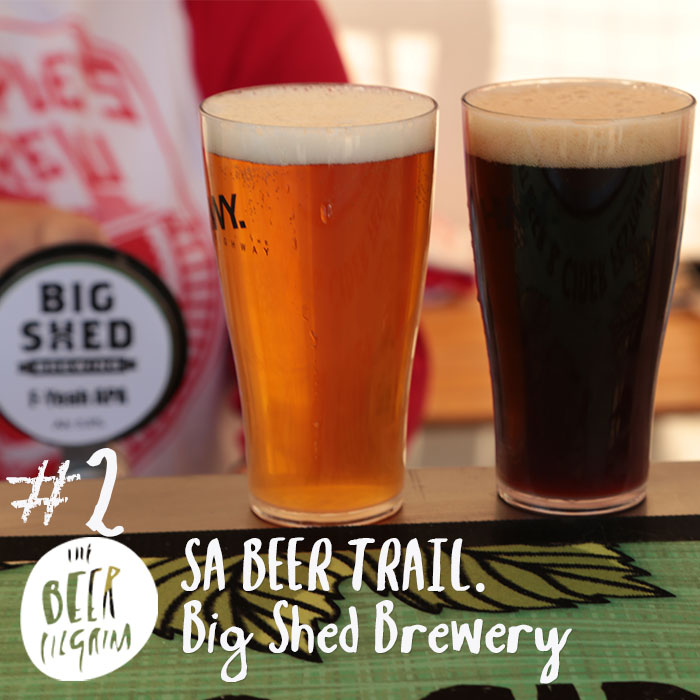 The new kid on the block, Big Shed is already making a name for itself-and making some killer names for their beers. The 'F-Yeah APA' is a personal fav. of mine!
They are proudly showing the Purity Law the door which states that beer has to contain barley, hops, yeast and water and going their own way (insert electric guitar riff).
Cost: Free
Times: No official opening times, but Jason told me to tell you that if you want to drop in, give him a buzz on 0477 550 016
Address: Unit 13, 2 Frederick Road
, ROYAL PARK SA 5014
Website: http://bigshedbrewing.com.au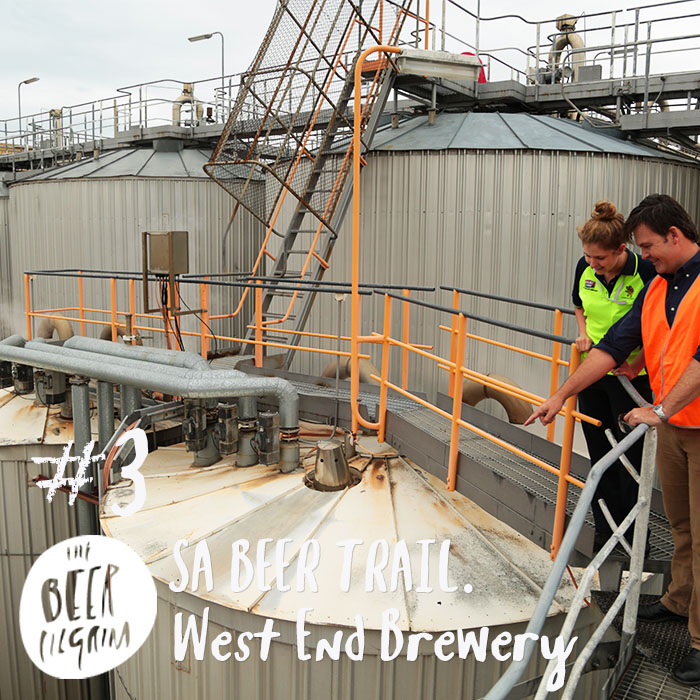 A true South Oz institution. No matter where you are in South Australia, no matter how remote – you will be able to find a cold West End Draught. West End are so proud to be SA's most popular beer that they actually campaigned to take back some land that was apparently lost to the state of Victoria over 160 years ago due to a mapping error.
Note: Brewery Tours have now recommenced.
Address: 107 Port Road, Thebarton, 
SA 5031
Website: http://www.westenddraught.com.au/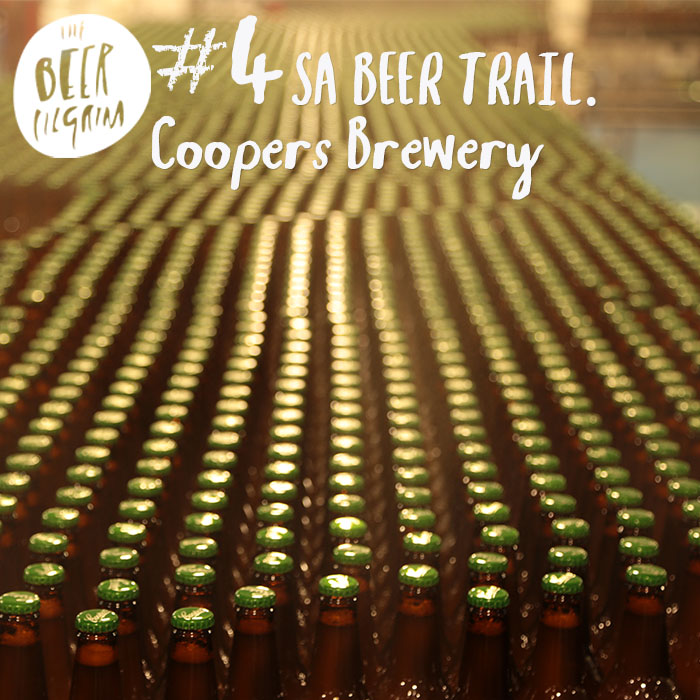 Probably some of the most passionate Aussie beer-drinkers are those who drink Coopers, and Adelaide is mecca for Coopers drinkers across the country. This family owned and run company has an impressive history and even more impressive production line. Coopers fans will feel like they've died and gone to beer-heaven.
Cost: $22 per person inc GST ($20 is donated to charity)
Opening Times: Tuesday to Friday from 1.00pm
Address: 461 South Rd, Regency Park SA 5010
Website: http://www.coopers.com.au/#/our-brewery/brewery-tours/brewery-tours/
BAROSSA VALLEY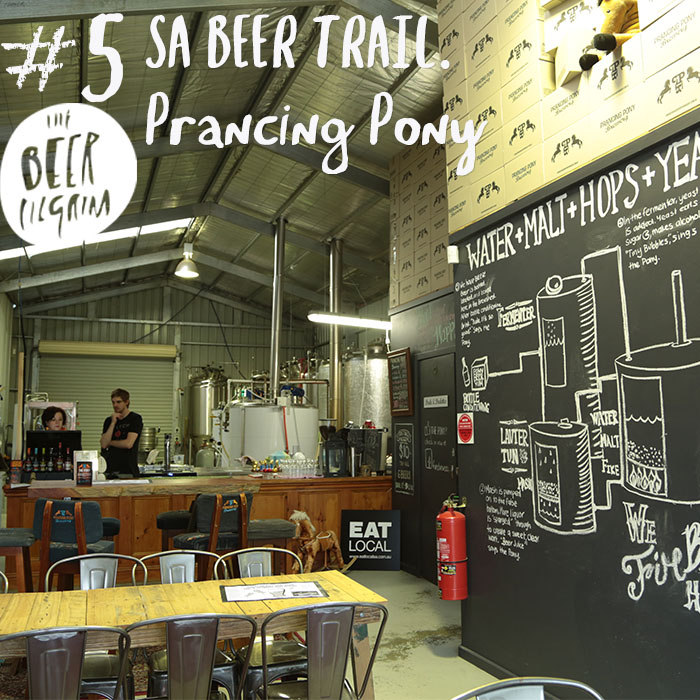 Prancing Pony has begun to attract a lot of attention for their beer range and their unique way of brewing– over an open flame! Though sadly, you cant see the flame as it is hidden behind a steel shield, the idea is there and for those of discerning beer tastes, you can taste the difference. Make sure you grab a plate of home-made curry-wurst and a tall glass of cold beer to wash it down!
Cost: Just drop in – the tasting room is right there in the brewery.
Times: 10am – 5pm Mon – Saturday / 12pm – 4pm – Sunday
Address: 3 / 4, Simper Crescent, Mt Barker SA 5251
Website: http://www.prancingponybrewery.com.au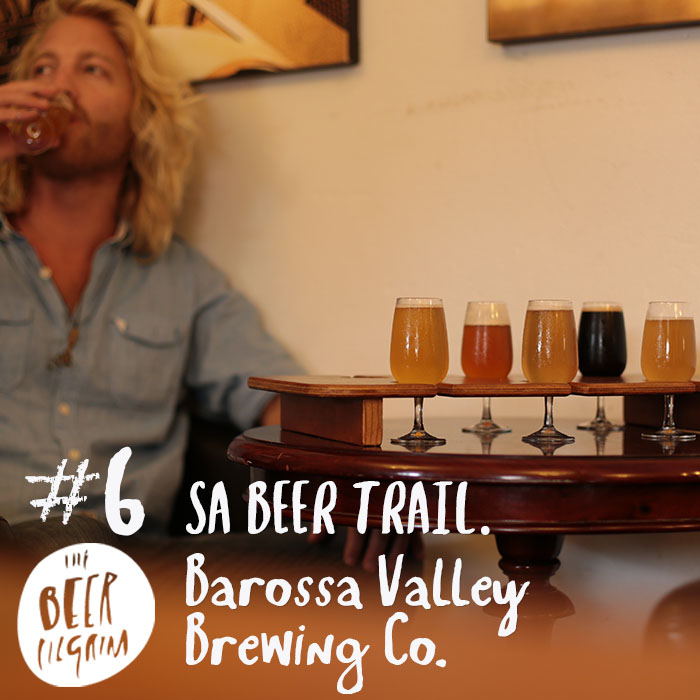 Barossa Valley Brewing Company
Located amongst the endless lush vineyards of the Barossa Valley, The Barossa Valley Brewing Company is giving the local regions reputation as a wine-only destination a good feather-ruffling. The kitchen churns out some incredible meals and the friendly staff would be happy to inform you which of their fine hand-crafted ales would best accompany your lunch. Be warned – a pint of their 8% IPA will mean you will probably have to walk home (or zig-zag)!
Cost: Just drop in – you can see straight into the brewery from the dining area.
Times: Thurs (dinner) /Fri (lunch/dinner) /Sat (lunch/dinner) /Sun (lunch/dinner)
Address: 2A Murray St, Tanunda SA 5352
Phone: (08) 8563 0696
CLAIRE VALLEY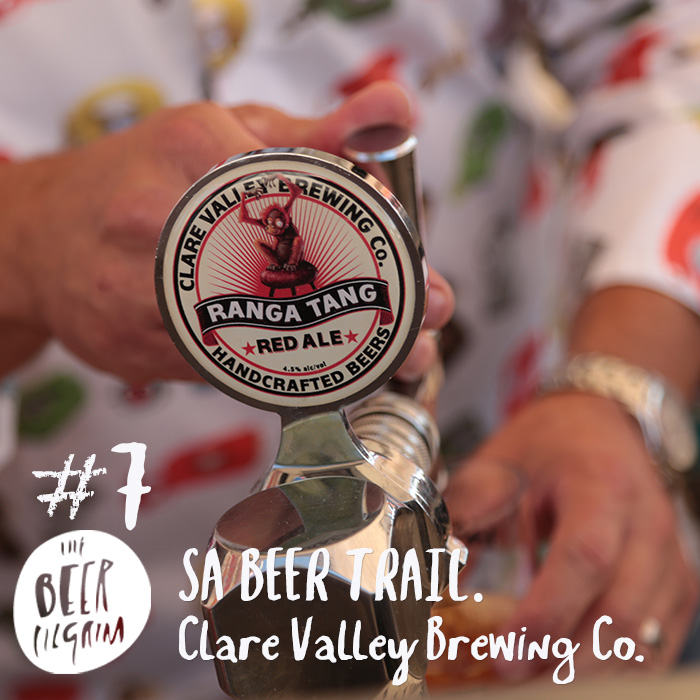 Situated in the picturesque Clare Valley. The Clare Valley Brewing Company make equally beautiful beers to match the scenery. The names of their fine ales on the other hand… we have the 'Ranga Tang Red Ale', the 'Bulls Eye APA' and the 'King Kong Stout'. These are beers with attitude!
Cost: Free
Times: 7 days – 10am to 5pm
Address: 20 Main North Road, Auburn
 SA 5451
Website: http://clarevalleybrewing.com.au
MCLAREN VALE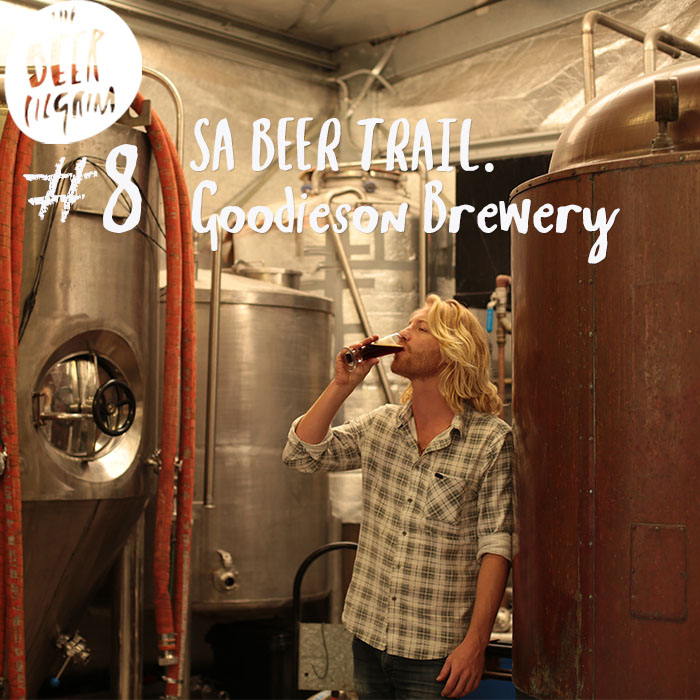 A small family run brewery set amongst the picturesque McLaren Vale countryside, complete with large antique copper kettles and a beer garden adorned with hop bines. Watch the beer being bottled straight from the keg and then straight into your glass. Their award-winning wheat-beer is a must!
Cost: Just drop in. You will be drinking in amongst the mash tuns and lauter tuns.
Opening Times: 7 days – 11am to 5.30pm
Address: 194 Sand Road, McLaren Vale SA 5171
Website: http://www.goodiesonbrewery.com.au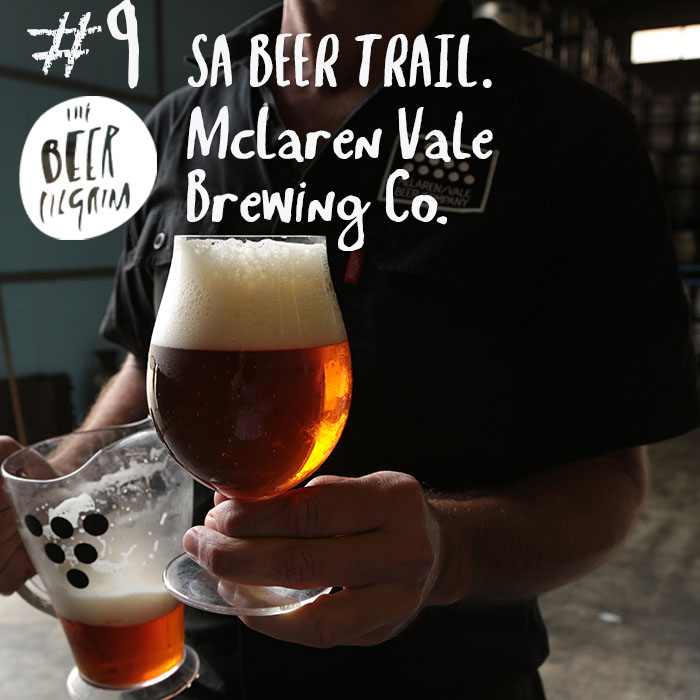 While the brewery itself doesn't offer much for tourists, just down the road in McLaren Vale you can drop in to 'Red Poles' Licensed café to taste the fine range of Vale Ales fresh from the brewery as well as some of their experimental beers and one-off keg runs. An exciting range that will change the way you look at beer (and a good place to get your first introduction into the world of craft beer).
Cost: Just drop in to Red Poles for a tasting
Times: Wed to Sun – 9am to 5pm
Address: McMurtrie Road, McLaren Vale SA 5071
Website: http://www.redpoles.com.au/contact.html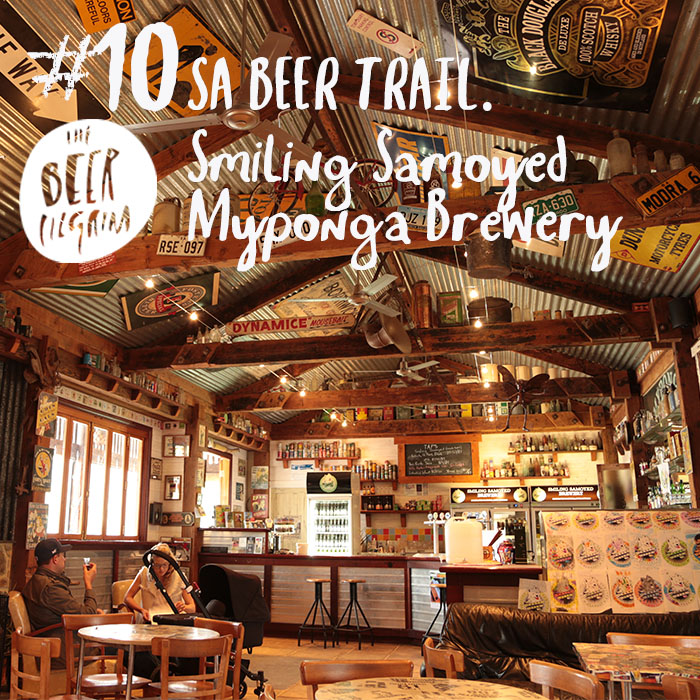 The name really does sum this brewery up – it is warm, welcoming and the owners Simon and Kate are lovely. All their beer is great, but there is nothing cute and fluffy about their IPA (it's an intensely hoppy drop). Chances are, you will even get to meet the Samoyed dogs this brewery have been named after (and believe it or not, they actually smile! or yawn… its hard to tell). Wood fired pizzas kick ass too!
Cost: Just drop-in. The brewery is out the back and if they aren't too busy, Simon might give you a quick look around.
Opening Times: Fri to Sun – 11am until at least 6pm
Address: 46 Main South Road, Myponga SA 5202
Website: http://www.smilingsamoyed.com.au