Words, Photography & Film by: Tim Charody on March 16 2014
It's not everyday you go for a beer tasting inside an art-gallery, but inside Tasmania's Museum of Old and New art you'll find Moo Brew – and it's not your everyday brewery.  Their beer bottles are adorned with artwork from famous Australian Artist John Kelly and the original brewery site was on the grounds of MONA (the Museum Of New and Old Art). Though sadly the brewery has moved away from this amazing (and phenomenally strange) art gallery, you can still do a great $10 beer tasting here of the entire Moo Brew Range (except their much celebrated $25/bottle Vintage Stout of course… that would be too good to be true!).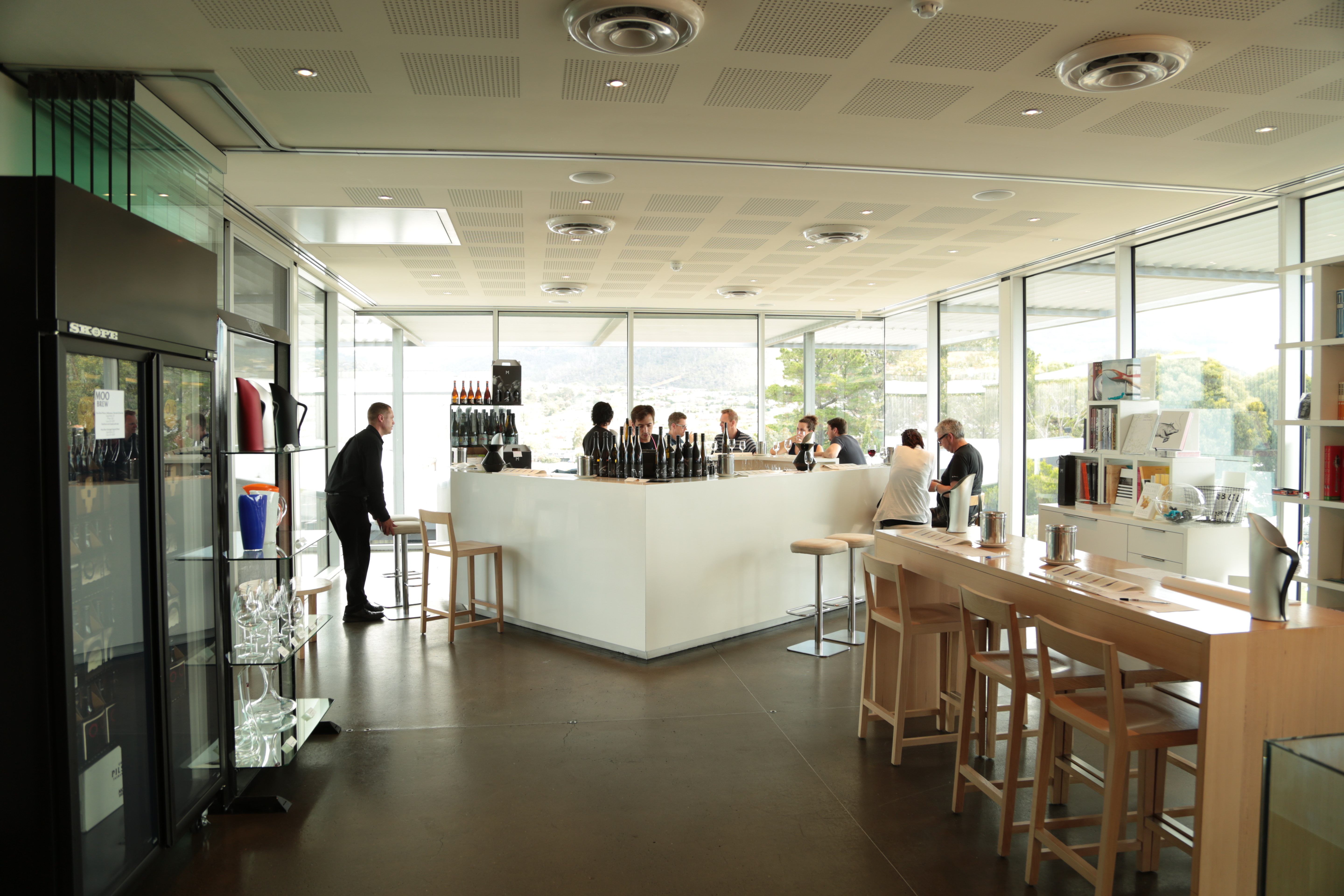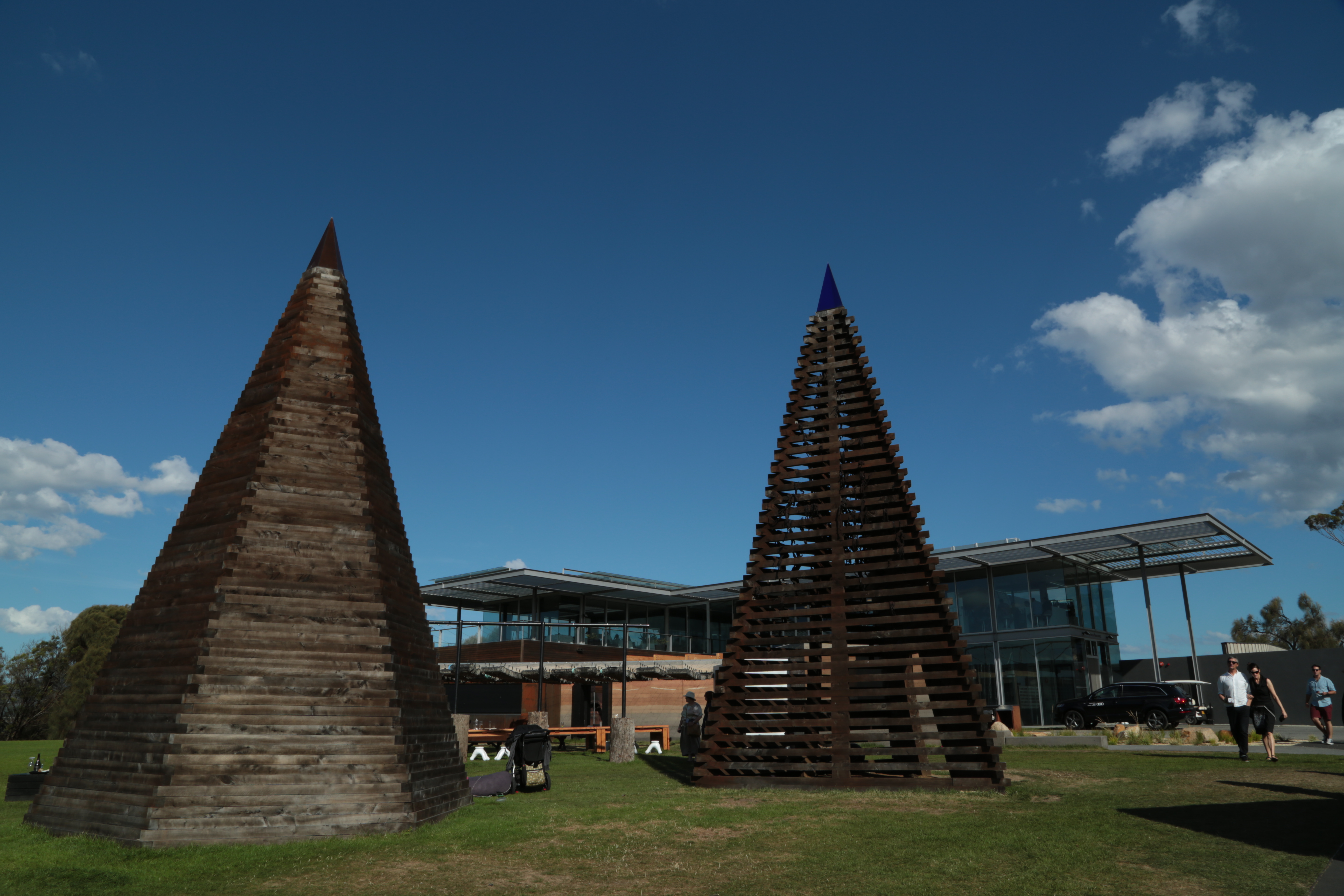 In your tasting, you will get a decent splash of the Pilsner, the Hefeweizen, the Belgo, the Pale Ale, and the Dark Ale. All exceptional beers and all vastly different from each other, which makes it an exciting tasting experience. Going from the roasty Dark Ale to the tart, citrusy Belgo, to the fruity Hefeweizen with its hints of clove and banana, over to the light, refreshing Pilsner will take your tastebuds on a roller-coaster ride.
If you find yourself travelling through Tasmania with someone who doubts the diversity of beer, it is your duty to bring them here.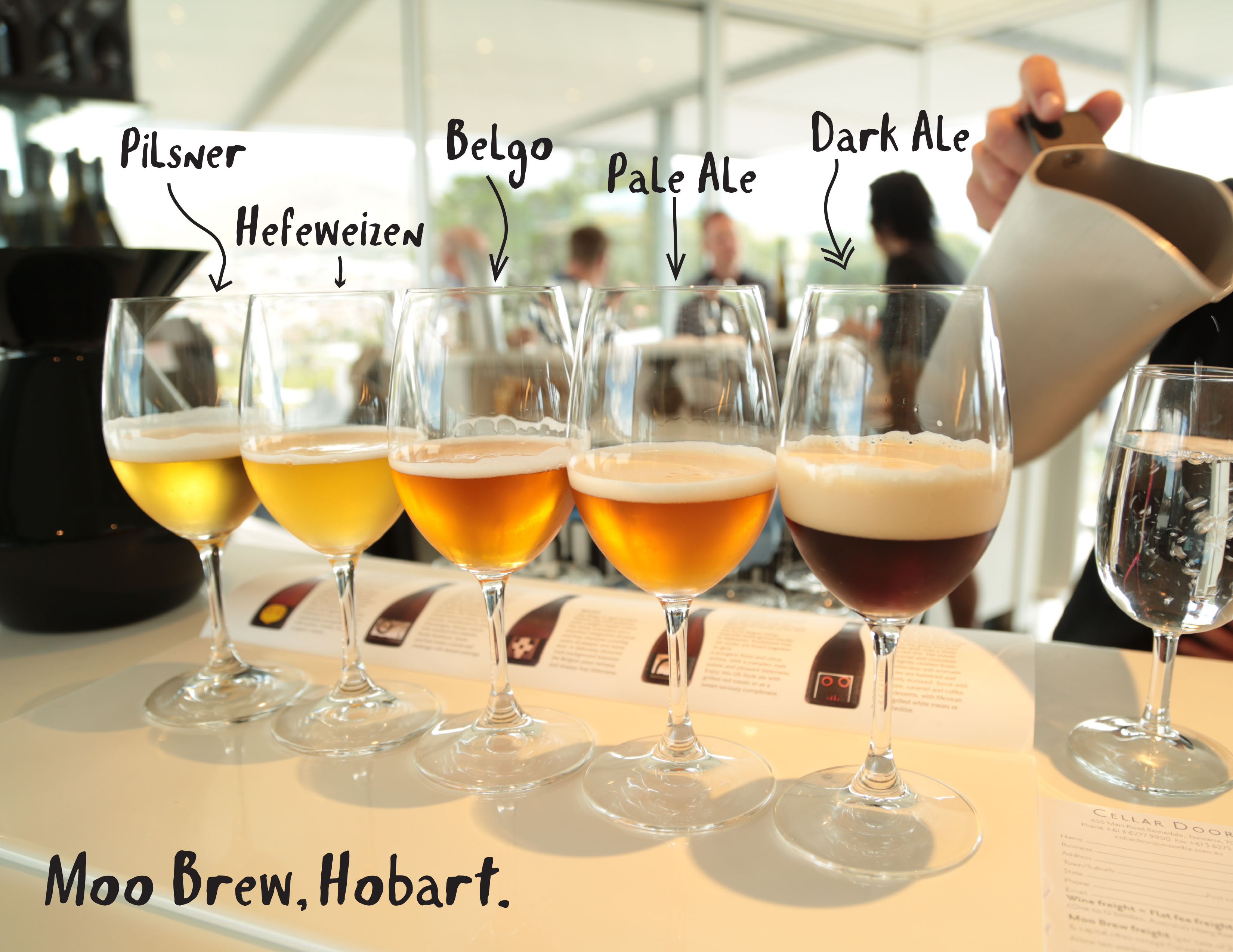 Let me run you through the rainbow if Moo Brews you can try here at MONA.
Dark Ale [Style: Brown Ale]: Let's get artistic and start with dessert. Roasty, choclaty, caramel, coffee, malt and freakin delicious! I love this one. I think it would be great with a rich desert around a crackling fire in some far-flung corner of the Tasmanian wilderness (am I getting carried away?).
Pale Ale [Style: American Pale Ale]: A good follow on from the Dark Ale, this one is fruity and sweet with a nice dry hoppiness in there for good measure. Id say it's a well balanced beer.
Belgo [Style: Belgian Ale ]: Tart and tangy with a bit of malt sweetness to balance it out.
Hefeweizen [Style: German Wheat Beer]: Based on the traditional German Wheat Beer style, this delicious drop is fruity and refreshing. You can taste a bit of banana and clove which is quite common for Hefeweizens, but sometimes that banana-taste can be a bit much for me. In this one, its not too overpowering so I like it!
Pilsner [Style: Czech Pilsner]: This is light, refreshing and easy to drink. The dry hoppiness makes you want to grab another one. Perfect for a hot summer day or with some spicy Asian food.
But as you all know – the taste of beer really is a matter of opinion and personal experience, so don't take my word for it – taste some of these yourself and I bet everyone will describe each beer slightly differently. I'd be interested to hear your thoughts if you do end up trying some of these beers yourself.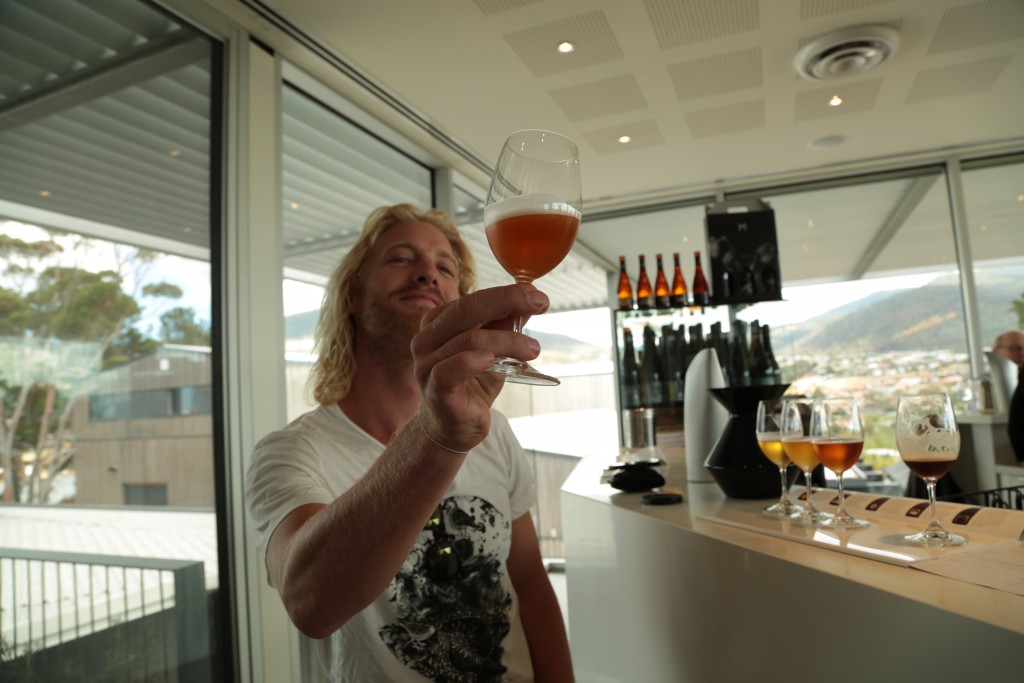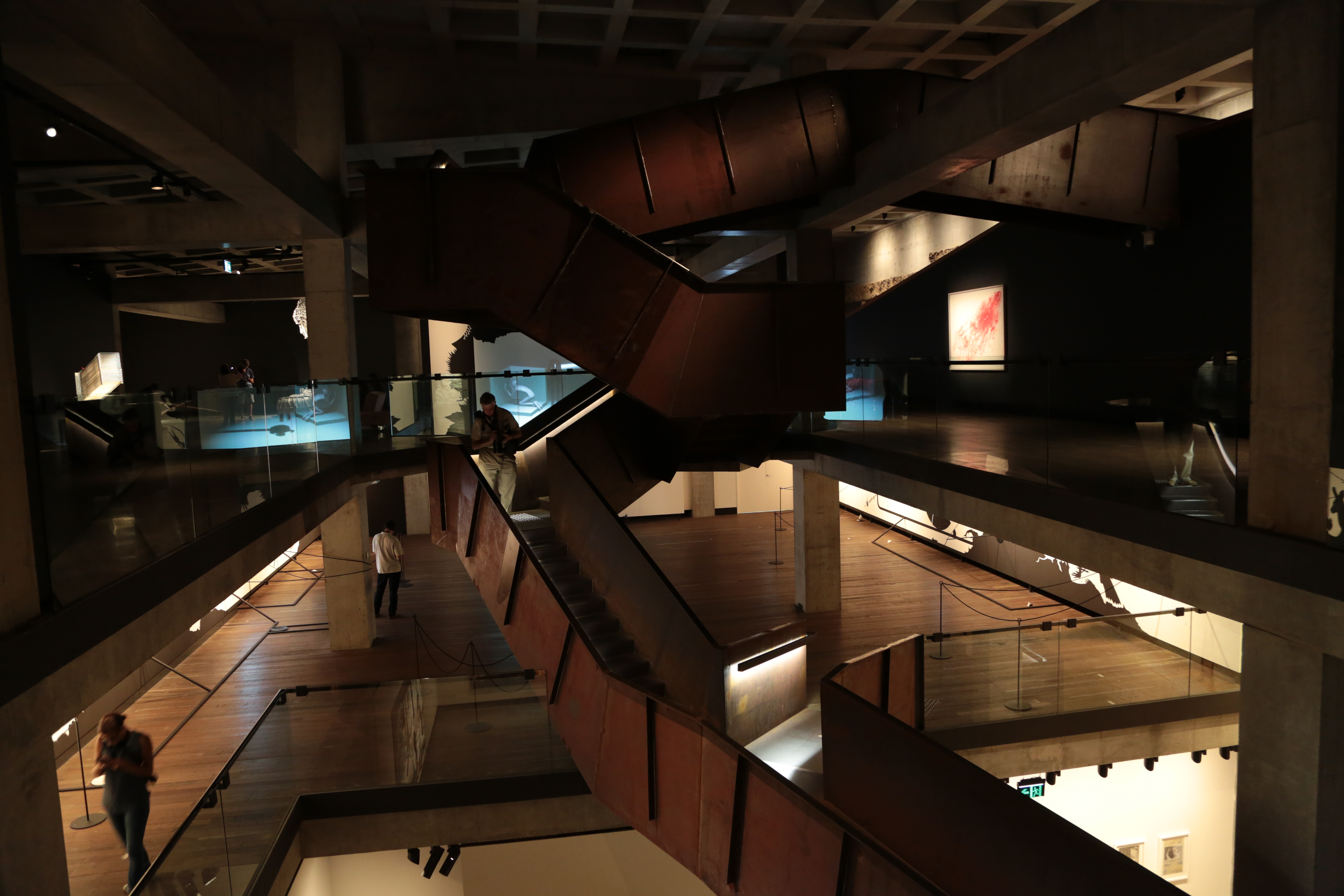 The weird and wonderful MONA art gallery. A good place to get lost after your beer tasting.
One of the art-pieces in MONA was a water fountain that spat out words at random. I just so happened to grab this image when I walked past. It was the only time I saw this word spat out all day…… (insert X-files theme music).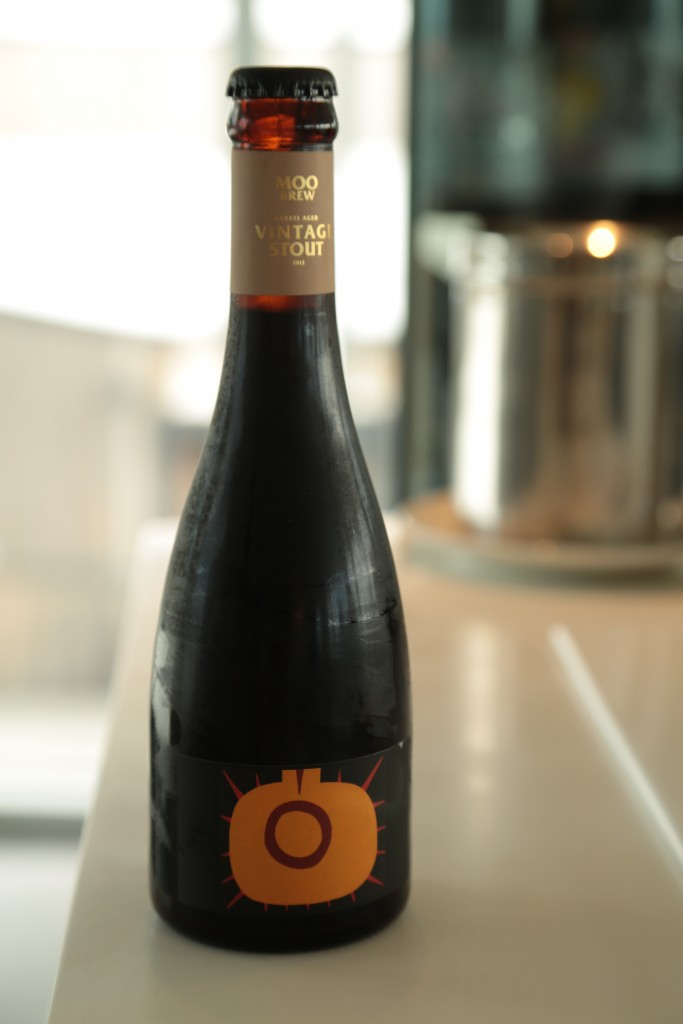 The highly prized 'Moo Brew Vintage Stout'. At $25/330mL bottle, you wont find this gem in the $10 tasting paddle but if you want, you can always take a bottle home for a special occasion (I did).